Editor's note: This is one in a series of personal interviews with the movers and shakers in the security industry. It is our desire to bring our readers the latest direction to apply to your own installation or facility.

Ask Robert A. Sawyer Jr., president and CEO about his company, AMAG Technology, and you can see why he is proud of their accomplishments. During an hour-long interview held at ISC West, Mr. Sawyer spoke openly with Security about the implementation and progress of smart card technology with the United States Department of Defense and AMAG's future in government and business.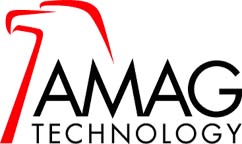 Security magazine:
Mr. Sawyer, our research shows that biometrics and smart cards are increasing in use, but the more traditional approach of swipe/proximity cards are the most used. How do you see this changing?
Sawyer:
Overall, I agree with this assessment. Proximity and magnetic stripe are the incumbent technologies. The fact is that smart cards are still waiting for that "killer" application. But things are rapidly changing. We (AMAG) have been involved in smart card pilot projects with the U.S. Navy since the mid-1990's. For example, in 1995, the Navy initiated the Multi-technology Automated Reader Card (MARC) program, that used the massive Pacific Command complex in Hawaii as its testing facility. The Navy's security contractor was asked to find a physical access control system that could support smart cards. AMAG, due to our previous experience developing smart card readers for telecom applications, was the only access control developer that had the necessary knowledge to quickly design one of the world's first physical access control systems that used smart cards. The system was a huge success and has grown to encompass the entire complex supporting hundreds of smart card readers.
Successes like the MARC program have led the DoD to make the decision to issue smart cards to all of their personnel and contractors. There are now more than 4 million smart cards issued throughout the Armed Forces used for physical access control, logical access and deployment. A combination of good forethought and good fortune has positioned AMAG in a strategic position to deliver the technology the DoD has needed to support the security applications of its smart card programs.
Further, the GSA has made billions of dollars available for smart card-related projects. Smart card use is exploding throughout the government. The Department of the Interior (DOI), who we are working with closely, sees the use of smart cards for logical access control as a major return on their investment – eliminating huge amounts of paperwork. In fact, in a DOI pilot project that AMAG was involved in that featured a logical access system supporting smart cards, some workers went from ten passwords to one. Others cut their workload by 30 percent by reducing the amount of paperwork they had to handle. June of 2003, the DOI is the first federal agency to successfully implement the new contactless smart card standard at numerous facilities across the U.S. supported by AMAG enterprise access control systems.
We currently see biometric applications for higher security operations. However there is currently no dominant interoperability standard in place. Government and industry are trying to set these standards as we speak. The fact is, biometrics and smart cards work well together; for example, a fingerprint can be stored and accessed from a smart card.

Security magazine: Smart cards are strongest in the government sector right now. What do you see as the future impact of smart cards on the general commercial and business markets?

Sawyer: We see an immediate impact on regulated industries such as airports and railways. For example, one of our private sector customers who is substantially involved with the federal government has begun implementing the new smart card specifications into their security programs. These regulated industries are doing what we call "future proofing;" they are preparing for the implementation of smart cards.
In the commercial sector, one of our partners, HID, is going smart card "all the way" though they will continue to sell and support the mainstream market. The only thing we see holding us back from migrating from proximity card to smart cards is the education of the users.

Security magazine: You are in a unique position to know what access control technologies are under development, being researched or likely will emerge in the next 5 years. What can you tell us about some of these projects or potential technologies?

Sawyer: I can tell you about three major trends that we see happening in the foreseeable future. First, will be the progress of biometrics and smart card development in the commercial and business sector.
Second, digital video recorders will be an integral part of access control. There will be a continuation of network IP-based systems from a single access control application interface with even more functions.
Third, will be the convergence of automated building management systems with biometric/smart card technology. For example, the BACnet interface, a communications protocol for building automation and control networks, allows a building management system to communicate with a security management system.

Security magazine: As physical and logical access control systems merge, they bring together the IT and physical security departments. Which department will prevail?

Sawyer: I would have had a different answer prior to Sept. 11. We in the security industry have to be very savvy with technical requirements. At the same time, I don't believe that IT people want to become security people nor do security people want to become IT people. We see the functions as remaining separate with each group embracing each other's skills. For example, smart cards can be used for access control and logical access to sign in to a network. We think IT will embrace this technology.

Security magazine: Some people see government regulation of the security industry as increasing. How do you see this larger presence impacting the use of electronic access control?

Sawyer: With the background and experience of AMAG working for so many years with numerous government agencies, including the DoD, the DOI, and the GSA, we stay on the forefront of regulations and their impact on this industry. For example, ADA requirements are built into our physical access control systems. We track OSHA regulations as well as SEIWG and FIC-N requirements.
One of the key strengths of AMAG is our Technology Partner Network, a growing group of best-in-class technology providers, including DMP, Verint, Recognition Systems, Integral Technologies, and many others. The result is that, instead of buying a single proprietary solution, our customers can now integrate the best products to create a security platform that exceeds their security needs today – and tomorrow.
Our customers tell us that one of our key strengths is that we do not sell obsolete systems, even as we develop leading edge technology and products. In one extreme example, AMAG is supporting a system installed in Europe over 20 years ago. Finally, as part of Group 4 Falck, with 230,000 people in over 85 countries, we have the global resources associated with the second largest security company in the world.