Fire Addressable and Panel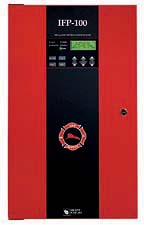 Silent Knight's Farenhyt IFP-100 combines analog / addressable devices with a control panel. It features 127 addressable points, single button reset and silence functions, a built-in digital communicator, a programmable zone or point reporting capability, an enhanced user interface, an integrated dead-front cabinet, a powerful 6 amp 24vdc power supply and programming capability from the on-board user interface or via the SKSS PC-based programming software.


I want to hear from you. Tell me how we can improve.