Narrow Stile Trilogy Locks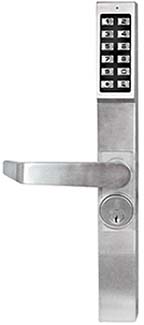 Alarm Lock Systems Inc., Amityville, N.Y., has announced the addition of the company's Narrow Stile line of Trilogy Locks. This new line of PIN and PIN/Prox Locks add field-proven pushbutton convenience for 100-2000 code or HID Prox users of aluminum doors with Adams Rite latch locks. The DL1200 Series supports 100 users and is fingertip and/or keypad programmable.


I want to hear from you. Tell me how we can improve.