ProductRedux: Security Officer Uniforms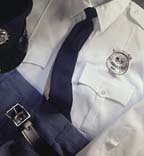 Lion Apparel offers a complete line of security officer uniforms and accessories. There are a variety of looks. The firm also works with contract and proprietary security officer operations to develop unique identities of the companies. It has a Web site at www.lionapparel.com with a Uniform Catalog and even online ordering.


I want to hear from you. Tell me how we can improve.