Multi-channel Voice Evacuation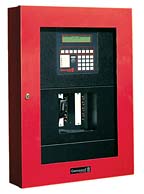 From Northford, Conn.-based Gamewell, the company's fully digital and networkable audio evacuation systems are able to support up to six channels of digital audio, including line paging and two-way telephone communications, plus various control functions, all operating simultaneously on a single pair of wires or fiber optic cables. The systems can be custom-configured for unique buildings and floor plans, or to meet local requirements for voice evacuation systems.


I want to hear from you. Tell me how we can improve.