Integrated Voice Evacuation System and Fire Panel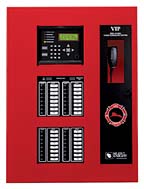 Part of Honeywell's Fire Group, Silent Knight released its Farenhyt IFP-100/1000 VIP (Voice Integration Panel) line. The system integrates all of the features of its popular control panels with a voice evacuation system. It includes 127 addressable devices that as well as a distributed amplification scheme to enable power sources to be linked directly to appropriate areas of evacuation.


I want to hear from you. Tell me how we can improve.