Light for Gate Operator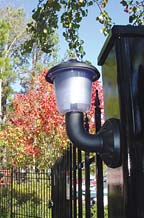 From GTO/PRO of Tallahassee, Fla., an Automatic Gate Operator Light Kit (FM400) is low voltage. For installations requiring gate illumination, the digital controller allows adjustment from zero to 120 seconds when the gate operator is activated and is solar compatible.


I want to hear from you. Tell me how we can improve.