Up the Coax Fiber-Optic Link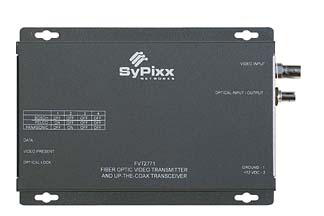 SyPixx Networks Inc., Waterbury, Conn., introduced Up-the-Coax-EX, a fiber-optic transceiver that breaks the transmission distance barrier of up-the-coax CCTV systems. This new digital technology is compatible with several major CCTV manufacturers' Up-the-Coax PTZ data protocols and can extend transmission distance up to 37 miles.


I want to hear from you. Tell me how we can improve.