The 1990s: Enterprise Security, Video & the Web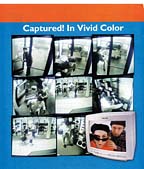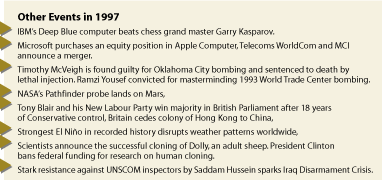 Following the giddy 1980s, security executives settled down to cost-effective systems, enterprise solutions and more use of video surveillance as they traded technology for security officers and patrols. Jim Taylor, Lucent Technologies' real estate security manager, for one, sought an effective enterprise badging system that would respond to the changing needs and numerous remote facilities the firm had at that time. One important aspect of the system was the ability of various facilities to retrieve photos of employees at the point-of-entry so that security or reception could verify the person prior to access.
For more complex system purchases, security directors and managers now were working in a team involving people both within and outside of the corporation, including facility managers, systems integrators, information technology managers, human resources and the equipment vendor.
Another trend that developed in the '90s was the integration of security with a building's HVAC system. George Robson of the Windsor Ontario Housing Authority sought a simple solution so that maintenance personnel would need not take a lot of training to operate the system. He opted for front-end workstations connected by wireless Ethernet through a roof-mounted infrared system. Robson's integrated design covered boilers, air units, lighting and carbon monoxide monitoring, as well as door controls at public entrances and contractor entrances.
A Security magazine survey in 1997 found that such convergence of building systems was important but that the technology was still a long way off from the so-called smart building. As part of the survey, Security asked readers to rank the effectiveness of their security and life safety systems. At the top of the heap: fire alarm monitoring and burglar alarm monitoring.
Rightly predicting a fast-approaching future, another Security article said that digital technology would soon replace the manual security videotape search. According to Chris Andrews of Sensormatic Electronics, "Such non-linear searches will enable users to find the video document wanted without manual searching. The new digital recording technology will search and instantly find the event the user desires most."
Personal computer-based access control systems and color cameras were also strong purchases in the mid-1990s. An integrated ID management system from Identatronics, for instance, used a PC to create photo ID cards with access control, time and attendance, and other data collection applications. Philips was marketing a line of cameras with a tag line "color you need at a price you can afford."


I want to hear from you. Tell me how we can improve.