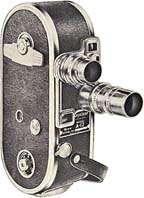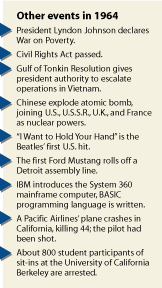 Access control for 1960s facilities mostly centered on use of security guards. In the first issue of Security magazine, November 1964, the William J. Burns International Detective Agency urged readers to mail in a coupon to receive the report entitled Protect Your Profits with Modern Security Techniques.
But there also was a glimmer of electronic access controls.
The Detex Corp., for example, introduced its exit alarm – new to the industry. The self-contained alarm would instantly warn of unauthorized door or window use. One particular charm of the standalone unit was that it integrated into the facility's master key system by accepting standard five or six pin rim cylinders.
Identification badges and cards were often employed at government installations but not corporate and commercial operations. Laminators represented the product of choice, with firms such as Plasticmaster Corp. marketing a laminator in the pages of Security that eliminated the pastes, glues and cements that would give security officers and building managers sticky fingers.
Keyless locks from firms such as Simplex also were growing in popularity. In the access category, end users could employ key control systems from P.O. Moore, which boasted triple indexing crossfiling, as well as office and industrial intercom systems from Talk-A-Phone for built-in paging, private and non-private substations and remote response from 25 to 40 feet from the station.
There was a taste of the future. Honeywell was marketing a building security system with "building block" modules for motion detection, capacitance, sound, taut wire and alarm line monitoring. And Keystone Camera was trying to sell its 16mm movie cameras, allegedly adapted to security use, as an early form of active image surveillance.
Security magazine in those first years of 1964 and 1965 also covered topics ranging from legislative controversies to hotel sex.
George Harman decried the attempts by some state legislatures to outlaw the use of the polygraph in his provocative article, the Anti-Polygraph Smear.
In another Security article, Gary Kissel, a former security executive at the Las Vegas Desert Inn, reminisced about being sent to a hotel room only to discover "two girls clad only in a welcoming smile" who told him they "knew he had a rough night and thought he might like to have a drink with them." It seems that, at least in 1964, what happened in Las Vegas did not always stay in Las Vegas.