E-Mail Capability To Fire System Network Products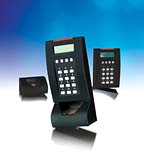 NOTIFIER adds e-mail capability to its UniNet Online and NOTI•FIRE•NET Web Server fire system network products. This allows users to automatically e-mail critical alarm information to up to 50 different designated contacts, ensuring that staff members are aware of alarm, pre-alarm, trouble, supervisory, devise disables and other historical events.


I want to hear from you. Tell me how we can improve.