Security Company Showrooms
Browse our different showrooms
---

Arecont Vision
Arecont Vision® is the leading manufacturer of high-performance megapixel IP cameras. Arecont Vision® products are made in the USA and feature low-cost massively parallel image processing architectures MegaVideo® and SurroundVideo® that represent a drastic departure from traditional analog and network camera designs. All-in-one products such as the MegaDome®, MegaView®, MegaBall®, MicroDome® and D4F/D4S/D4SO series provide installer friendly solutions.
---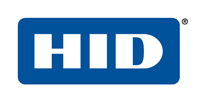 HID Global
Leverage HID Global's extensible iCLASS SE® platform to keep your access control optimized, today and tomorrow.
HID Global's iCLASS SE® platform – the open and adaptable solution, and the new standard in access control enables customers to future-proof their access control systems, while simplifying how identities are created, used and managed across a broad range of applications using smart cards, mobile devices or whatever tomorrow brings, for greater security and flexibility.
---

IQinVision is proud to offer the industry's best and most comprehensive white glove service commitment. All IQinVision cameras are designed, engineered and tested for quality and reliability at our San Juan Capistrano, CA corporate headquarters. From our superior customer-centric team to our renowned line of IP camera products, IQinVision is proud to stand behind everything we do, including the industry's only 5-year 'all-inclusive' warranty.
---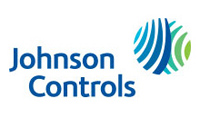 Johnson Controls delivers products, services and solutions that protect people, secure assets and lower operating costs in buildings for more than one million customers. Operating from 500 branch offices in 148 countries, we are a leading provider of equipment, controls and services for heating, ventilating, air-conditioning, refrigeration and security systems.
---
Prosegur is one of the main multinational companies in the private security industry, a reference in the markets where it operates.
With more than 35 years of history, Prosegur is a highly awarded company with worldwide recognition. We are a global company formed by more than 150,000 employees working in more than 400 offices across 4 continents: Asia (China, India and Singapore), Europe (France, Germany, Luxembourg, Portugal and Spain) Latin America (Argentina, Brazil, Chile, Colombia, Mexico, Paraguay, Peru and Uruguay) and Oceania (Australia).
---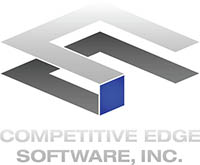 Report Exec integrates 25 modules into one easy-to-use incident reporting and security automation system. Over 1200 organizations worldwide use Report Exec to gather and analyze security data while streamlining operations. The software guides officers through any type of report—case reports, injury reports, Clery Act reporting, OSHA and more. As reports are generated, the program builds a robust, easily searchable database. Using in-depth data analysis tools, users can harness their organization's statistical data to make better decisions—faster.
---

Samsung is a leading supplier of advanced video surveillance solutions for IP-video, analog and hybrid systems. Building on the company's history of innovation, Samsung Security Systems is dedicated to providing systems solutions with the highest levels of performance, reliability and cost-efficiency. As a subsidiary of a $350 billion international market maker, Samsung is committed to the continued development of innovative systems products for professional security applications.