Johnson Controls, Inc.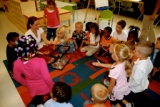 Johnson Controls delivers products, services and solutions that protect people, secure assets and lower operating costs in buildings for more than one million customers. Operating from 500 branch offices in 148 countries, we are a leading provider of equipment, controls and services for heating, ventilating, air-conditioning, refrigeration and security systems. Many of the world's largest companies rely on us to manage 1.5 billion square feet of their commercial real estate.
Johnson Controls integrates technologies, products, and services to
deliver outcomes that protect people and secure assets. We
offer a comprehensive approach to creating and delivering safety and
security solutions tailored to your specific needs, including fire and
smoke detection, access control, video surveillance, perimeter
protection, emergency response and master planning. We work with
clients and suppliers around the world to design and implement solutions
that deliver simplicity of operation, enhanced effectiveness and
cost-effective protection.
For more information call 1-866-893-0423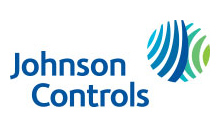 Johnson Controls, Inc.
Address 507 E Michigan Street, Milwaukee, WI 53202
Phone: 414-524-4000
Fax: 414-347-0221