Avigilon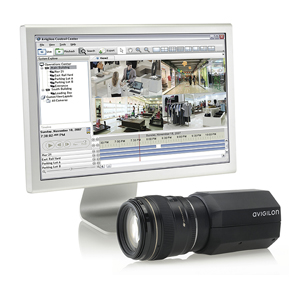 Avigilon designs and manufactures high-definition surveillance solutions that deliver the best evidence. Our award-winning Avigilon Control Center (ACC) software with High-Definition Stream Management™ (HDSM) technology delivers the best image detail in the industry, leading to faster response times, reduced investigation times, and superior overall protection.
Avigilon components work together in an end-to-end solution or work with your existing systems to enhance their current capabilities. We offer a variety of configurations that let you customize your own powerful, scalable and cost-effective surveillance solution.
Avigilon helps protect and monitor diverse locations, including stadiums, retail environments, schools, casinos, critical infrastructure, transportation stations, and more. Offering the broadest range of high-definition IP cameras from 1 MP to 29 MP, our cameras come in a variety of formats, including dome, panoramic and fixed, and can be used for countless applications. For more information, please visit
avigilon.com
.