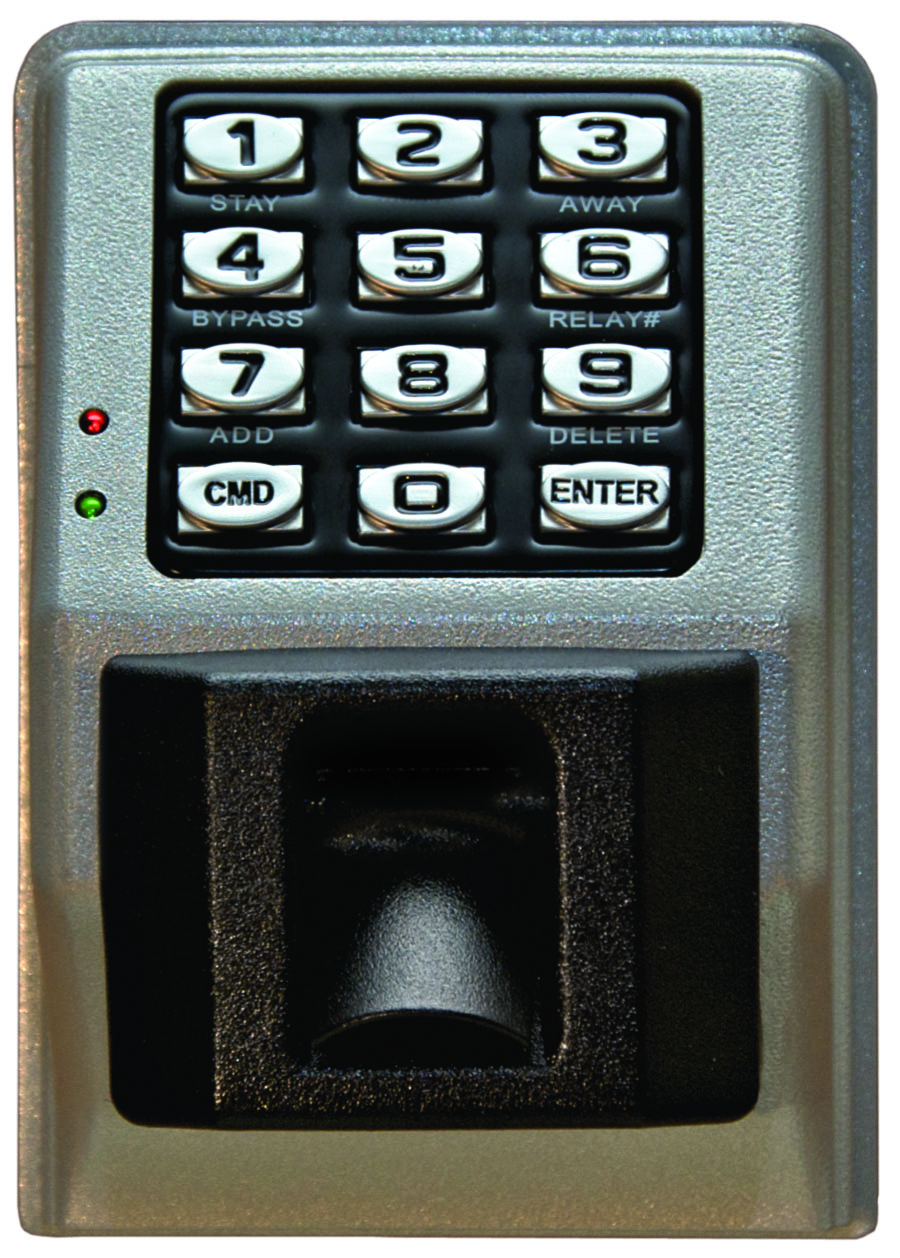 Zalud's Blog just got off the phone with Napco about its indoor/outdoor biometric keypad.
With the touch of a finger, end-users can integrate our BioReader keypad with most brands of alarm panels with a keyswitch or use it for standalone alarm. BioReader works with all Gemini and Express security systems (3 and 4-wire bus) -- Users can arm/disarm the system and/or activate relay groups with the touch of a button and never have to worry again about losing their keys or memorizing complicated codes.
Fingerprint enrollment and deletion takes approximately 5 seconds to complete. Once users are properly enrolled, their finger allows them entry into both residential and commercial properties. BioReader can also be used to control parking lot gates and restrict unauthorized personnel access to sensitive areas, files, pharmaceuticals, expensive equipment, weapons and more. Napco's BioReader is rugged, vandal-resistant and is made with durable alloy metals to withstand temperatures ranging from 14? to 122?F (-10? to 50?C). Among its many characteristics, BioReader includes a high-security biometric ambush feature that allows pre-selected buttons and your enrolled finger to silently call police during robberies. Should vandals attempt to rip the BioReader keypad from its building, an alarm will trip and alert the authorities to the scene.