Mass notification systems aid organizational communication with applications in a number of sectors, from university and school communities to healthcare systems. Sending out accurate, timely alerts can directly affect the safety and security posture of an organization.
"There are no other level one trauma centers near us, so mass communication is one of the big technologies that we use here," says Jerry Dumond, Director of Public Safety and Chief of Police Authority at Sparrow Health System, an organization based in Lansing, Michigan that serves a number of communities in the mid-Michigan region.
Prioritizing mass communication alerts
Alerts sent out via mass notification span a number of topics, from severe weather affecting facilities or traveling employees to a parking structure with a gas leak or a security incident on or near the organization's campus, according to Dumond. By prioritizing which alerts are sent to certain employee groups, security leaders can avoid alert fatigue caused by their mass notification system.
"It's not overly difficult for a health system. We've been using pagers and other things for a long time to communicate with people. This just takes the messaging and gives it to a broader audience," adds Dumond. "We've opened up the system to any caregiver who works for Sparrow. And they have the ability to sign up for numerous types of alerts. All of leadership at Sparrow Health is required to be in our mass notification system, and that has been received very well. Contacts get numerous alerts depending on their level in the organization."
"We have a tiered approach," says Dumond. "There are certain messages that 24 hours a day, you're getting the alert. There are other messages that are important, but I can address them tomorrow. Most of our scenarios are already pre-built, and depending on the nature of the incident, that decides whether you get a phone call or email and sometimes desk calls. For others, it's just an email or text message."
For example, if an infant abduction occurs, everyone would get a notification, no matter when the incident takes place, says Dumond. For lower-level incidents, such as an elevator malfunction outside of business hours, only designated employees would be notified.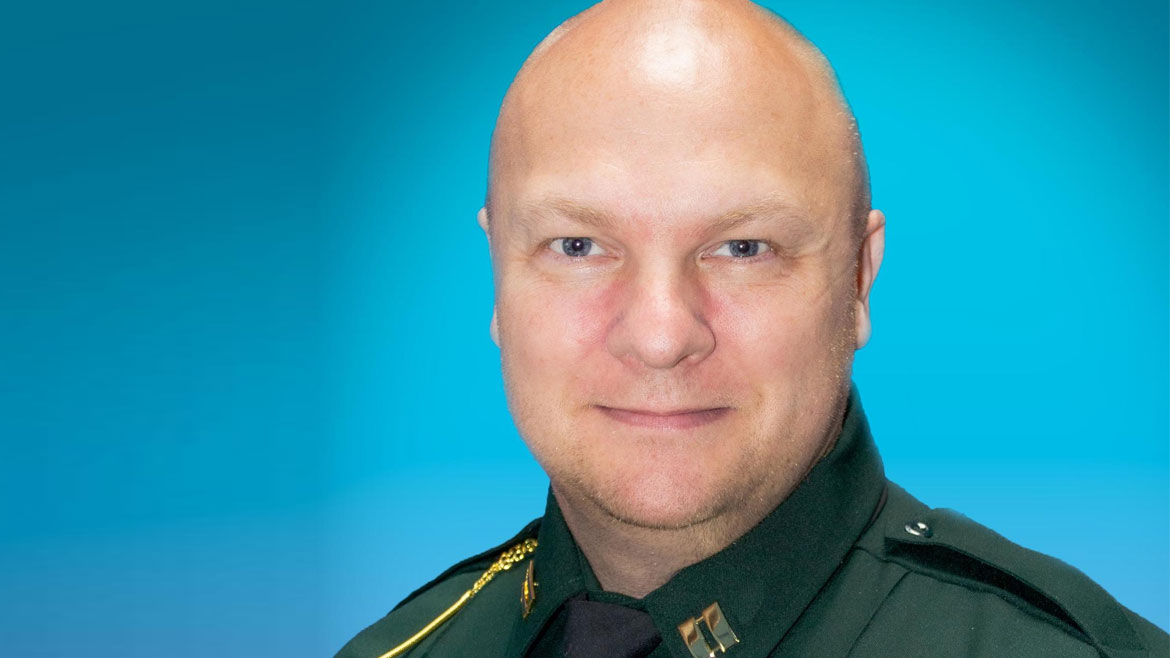 Jerry Dumond, Director of Public Safety and Chief of Police Authority at Sparrow Health System. Image courtesy of Dumond



Putting mass notification to the test
Sparrow Health System's communication strategy was put to the test by two major events that took place within eight days of each other in early 2023, Dumond says.
"First, we had a major swatting incident locally, which took a lot of police presence to respond to. That call was at a local high school within a couple of miles of the hospital," Dumond says. "We had unofficial confirmation that the incident appeared to be false, but unfortunately, we had others reporting via Twitter and other social media platforms that it was real, and that there were multiple victims. Of course, that got a lot of people concerned."
Although the incident was a false alarm, Sparrow sent out a notification saying that they were aware of and monitoring the potential situation. "It seems counterintuitive at times to send out a message when something's not real," says Dumond, "but we proactively initiated a pre-disaster standby for staff to be aware. We put that out relatively quickly."
Dumond says that sending alerts even in the case of a false alarm can help mitigate panic and allow the organization more say in the narrative of the incident. "Social media will dominate the conversation," he adds. "If you're not giving an official answer, then people will look elsewhere."
Eight days after the SWAT response incident, the mass shooting at Michigan State University (MSU) took place. As the only level one trauma center in the area, Sparrow Health System took in victims of the event.
"We had a message sent after hours within 18 minutes of the first reported shot. Some people don't understand how fast that was," says Dumond. "Our message wasn't 'We've confirmed that there's victims,' it was 'We are aware of an act of violence on MSU's campus.' Because of that, we immediately had resources — every one of our trauma surgeons was contacted as soon as that page went out. When victims are needing surgeries, blood products, etc., you need an entire team to respond. And that mass notification had resources coming this direction within 18 minutes."
The power of mass notification
Mass notification systems can help organizations and security teams react when a violent incident occurs, as well as proactively warn employees if they will be affected by a foreseen event, such as severe weather. Dumond says that setting the precedent for communication can help the organization plan their messaging strategy further in advance.
"We took the stance early that it is okay to send out messages," Dumond says. "It's a lot of conversation with your executive team, your marketing team, public relations, emergency management, etc., and discussing how messages get out — who's allowed to approve them. Instead of trying to figure out what wording you should use during an event, ask how much can you pre-determine to where you