In the wake of the biggest breach in history, DomainTools' new survey on "The Impact of the SolarWinds Breach on Cybersecurity" aims to capture the effects felt by 200 security researchers and analysts, threat hunters, managers, C-suite executives and those whose organizations join the collateral damage left in the fallout.
The SolarWinds attack was a wake-up call for all: While many respondents reported not being directly affected, almost all (96%) feel concerned and almost one-third were slightly or not at all confident in their visibility. A strong majority indicated they will be dedicating real resources and driving significant change in their threat hunting and supply chain vendor programs to prepare against the next supply chain attack.
When asked how the SolarWinds hack will changes their approach to how the enterprise manages vendors/supply chain security and risk in the future, 47.3% said they will require suppliers to follow our security standards and legally attest to that fact; 39.3% said they would implement increased network segmentation, isolating vendor software and appliances to higher risk zone; 24.4% said DAST and SAST scanning of vendor-supplied software before it is used in their environment; 18.9% said they would eliminate their reliance on vendors with ties to adversarial nations; 17.4% said they would reduce their reliance on external vendors; 27.4% said no change. 
For detailed findings, please visit https://www.domaintools.com/resources/survey-reports/survey-report-the-impact-of-the-solarwinds-breach-on-cybersecurity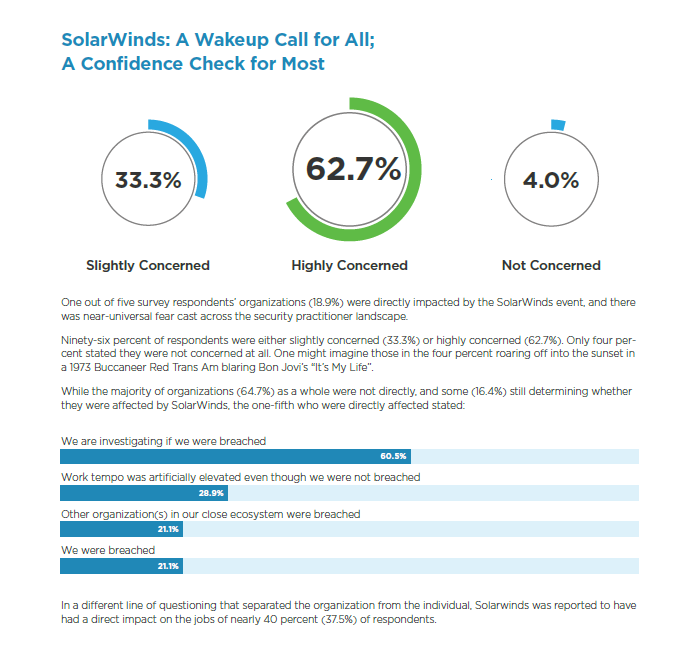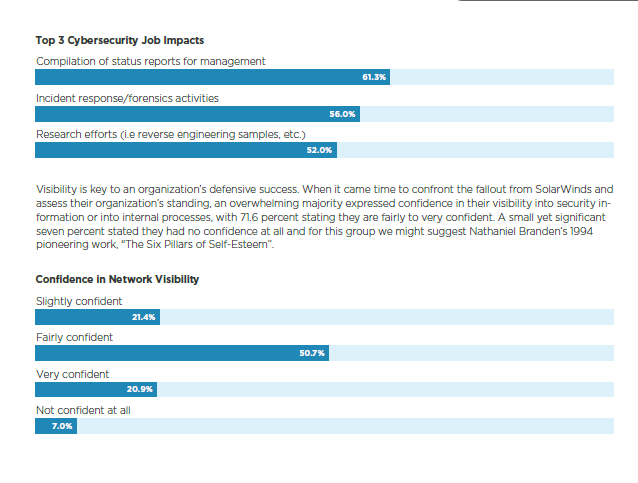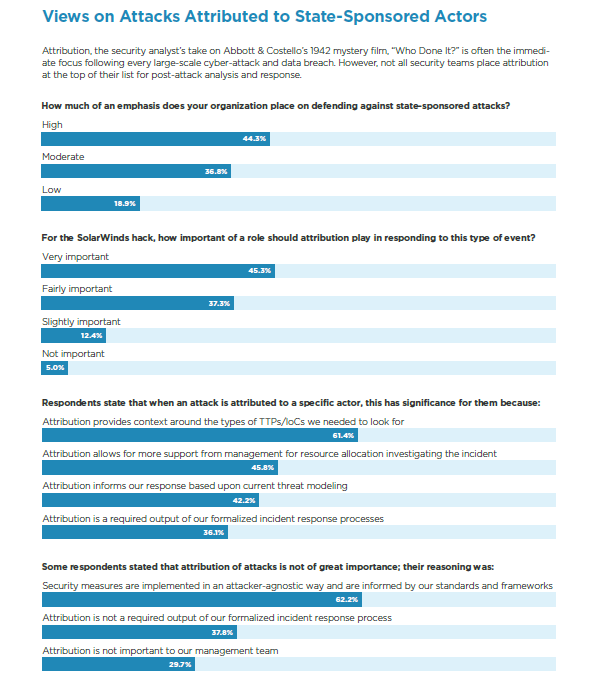 *All images are courtesy of Domain Tools. 
For the full report and findings, please visit https://www.domaintools.com/resources/survey-reports/survey-report-the-impact-of-the-solarwinds-breach-on-cybersecurity