Security Enterprise Services
Management
Enterprise Services
Services
Sponsored Content
Do you know which privacy laws apply to your organization?
Privacy laws: decoded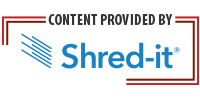 Staying up to date with privacy laws and legislation is challenging. Not only are there federal and state laws to consider, recent legislation in Europe will have a major impact, here, in North America. Although adherence to these laws is mandatory, by following them, organizations can operate with the peace of mind that their confidential information is secure, and they are legally compliant.
Here's a handy Quick Reference Guide you can download that will provide you with an overview of the major regulations that could affect your business and a summary of each of their requirements.


I want to hear from you. Tell me how we can improve.