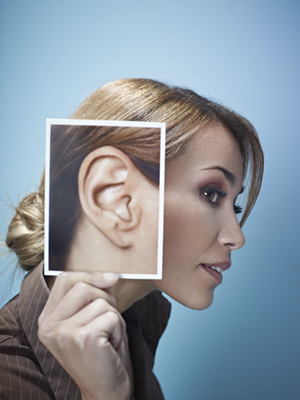 An increased demand for remote monitoring and secondary verification has led to a higher integration of audio in security solutions across the industry.  The widespread adoption of audio has raised many questions about the legality of recording. Many security directors refrain from using audio due to a lack of knowledge on monitoring laws.
The key to understanding policies on monitoring is to understand the regulations on privacy. The United States Code defines private communication as that which is "uttered by a person exhibiting an expectation that such communication is not subject to interception under circumstances justifying such expectation" (United States Code, Title 18, Section 2510, 2). In other words, monitoring is prohibited where privacy is promised.
The question then becomes under what circumstance is there no expectation of privacy. The answer is public places. If people are walking in a town square or fans are screaming at a sports game, they must assume that they might be overheard. The second situation where there is no expectation of privacy is if a person permits their conversation to be recorded.
Section 2511, 2 (d) of the aforementioned code states:
It shall not be unlawful under this chapter for a person… to intercept a wire, oral, or electronic communication where such person is a party to the communication or where one of the parties to the communication has given prior consent to such interception…
What security professionals need to note is that each state has a different policy on what equals "consent."  Missouri and New York require only one of the involved parties to give their permission while California and Illinois require all parties to do so.
As audio integration continues to increase, security leaders need to become cognizant about the laws surrounding audio monitoring.  Audio is too valuable of a security tool to not be used based on misperceptions on recording regulations.
Recently, the security industry has seen more organizations value and install audio to increase security. For example, school districts like Pittsburgh Public Schools are embracing audio surveillance on buses, rail systems like Metro-North are installing microphones and cameras on trains, and police officers are wearing body cameras with audio and video. As more entities continue to add audio to their security, here are a few best practices for monitoring. 
1.     Check Your State's Law. If considering integrating audio with a security system, first find out whether your state requires one party or all party consent. After checking the law, verify the information and any questions you have with an attorney who can provide the appropriate legal advice.

Which law affects your state's audio monitoring policies? Check the reference chart here.
2.     Post Clearly Visible Signage. When placing an area under surveillance, make sure to post clearly visible signs that alert the public that audio monitoring is taking place on the premises.
3.     Affirm Reasons for Monitoring. Reassure staff, employees and customers that the monitoring is in place to increase security and ensure their safety.