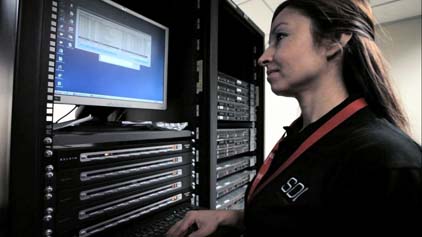 IT expertise plays a large role when it comes to the relationship of integrator to a critical infrastructure organization such as the Chicago Transit Authority. Photo courtesy of SDI
It's a combination of relationship and niche expertise.
For integrators who work safety, security and IT projects in the critical infrastructure arena, those two characteristics are the reasons for success. More recently, IT and networking experience is growingly important, especially when it comes to staff certifications.
A case in point: SDI (System Development Integration, LLC), an integrator specializing in high-availability infrastructure for critical operations, has recently been contracted by the Chicago Transit Authority to manage its enterprise-wide technical support services program. The CTA operates the nation's second largest public transportation system, covering the City of Chicago and 40 surrounding suburbs. With approximately 1,781 buses operating over 154 routes and 1,200 rail cars operating over eight routes, CTA averages about 1.7 million rides per weekday.
The integrator already handled project management oversight of a six-month, rapid installation of over 1,500 cameras across its rail platforms. The new contract is valued at over $24M over a five-year term, with two, one-year options.