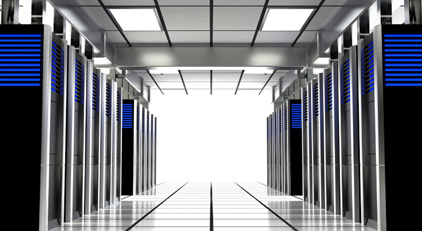 There are both environmental and security solutions within data centers and sometimes both can run along the same infrastructure.
Just as SeeView can apply security technologies to impact business goals and security needs, Xcel Energy, a major energy producer headquartered in Minneapolis, prides itself on using innovative methods to reliably produce and deliver power to its 3.4 million electricity and 1.9 million natural gas customers in eight Western and Midwestern states. As a utility, Xcel Energy must also meet government and regulatory requirements.
Its business systems group, the information technology arm of Xcel Energy, recognized that many of its server and storage systems had reached end of life. The outdated data center equipment used more energy, was expensive to maintain, and posed a greater risk for downtime.
In response, Xcel Energy allocated funding for a systems refresh. "We don't implement technology for technology's sake," says Daniel Brown, business technology executive for infrastructure. The existing data center had a 12-inch raised floor and thousands of feet of old cabling stored beneath it, restricting the facility's cooling capabilities. To strengthen the perimeter computer room configuration for the new equipment, the floors would have to be raised another foot, impacting ductwork, piping, lighting and the budget.
Using a high-density zone (HDZ) solution, IBM showed Xcel Energy that it could rapidly deploy a modular, hot aisle/cold aisle, closely coupled chilled water cooling configuration that would not require changes to the current floor height. In addition, the HDZ solution could help reduce the data center's energy cost by approximately 5 percent and free up more than 2,000 square feet of valuable floor space. The solution also worked well with existing security gear protecting the data center.