Security integrators play an interesting and integral role in the security industry – they are part salesman, part customer service agent, part repairman, engineer, consultant… the list could continue. So with all of these competing roles, how do you, as a security executive, sort through the options to find a security integrator who will work with you in the long-term, not just plug in the cameras and walk away?
The whole partnership begins and ends with hiring the right choice.
Hire like You're New
When Carey Drayton was hired as the new Chief of Public Safety at the University of Southern California in 2006, he had little experience working with integrators. But the university's access control and security monitoring systems were in desperate need of an integrated approach to acquisition, installation and maintenance. Drayton wanted to implement a new strategy utilizing cameras to patrol and area and use technology as a force multiplier – not just catching crime, but preventing it. For something that complicated, he needed an integrator who was on the same page.
"I had an advantage, actually," says Drayton. "I was able to sit back and talk to everybody in what were practically introductory meetings. We had conversations about what was in place and where we could go in the future. Brian (Sweet, of Convergint) was able to bring to life the things I wanted to do in the campus community to reduce crime and the fear of crime.
"I wanted to be able to use video analytics on a Pan-Tilt-Zoom camera, and almost everyone told me I couldn't do that. Brian was the only one who heard me and said 'Let's see what we can do'," he says.
But you don't have to pretend to be new to have fresh interviews with potential integrators, Drayton says. He offers six major talking points for an introductory conversation that will give security executives a much better picture of who they're really dealing with:
1.         With the integrator, discuss and identify the clear problem you want to solve, whether that's combining systems or preventing a specific crime.
2.         Share your long-term vision.
3.         Discuss how the integrator will help you to teach that end goal.
4.         Learn about the integrator's history regarding projects and work completed in your specific sector of the industry.
5.         Get recent references.
6.         Always ask: "If you were doing this, how would it look?"
            And while price is obviously a huge factor in hiring an integrator, many integrators are warning against making a choice solely on the lowest bid.
Comparing Price and Cost
"The lowest price is not always the lowest cost," says Skip Sampson, President of Koorsen Security Technology, a Security-Net partner integrator. "There are other factors to consider after that initial bid. If the system breaks after two weeks and the integrator doesn't have a quick customer service department, you could be sitting without a system for weeks. How much does that down time cost? How much are you wasting? How much will you have to fix a few years down the line?"
"You want a company that's going to invest back into its integrators," says fellow Security-Net partner Matthew Ladd from The Protection Bureau. "You want a high level of certification, but those cost money, so good companies – while they might cost more – will use that profit and invest it back into training and certification."
Both Ladd and Sampson have very high expectations of integrators, but their resumes reflect the fact that they hold their employees to the same standards. Both companies have very long-term customers, upwards of 25 years.
At the very least, they say, integrators should offer 24/7 support, certification, an obvious investment in inventory, vehicles in good repair and a separate service or installation department.
That support division is often the hinge in a long-term partnership, especially with the upward trend of security as a service and back-end service agreements. Jeff Nunberg of Integrated Security Services, a regional integrator based out of Florida, says that a full 40 percent of his workforce is exclusively in the post-installation service department.
Nunberg has been in the industry since 1962, when he worked as a locksmith, and he staunchly avoids the bidding wars.
"In the bid market, some certifications might help you, but typically the decisions are made for the lowest cost provider," he says. "There's no profit in that; we can't reinvest anything into our business or employees. Instead, we try to focus on negotiated contract work with end users who want to see us succeed."
"We hired on a price-per-point basis at USC," says Drayton. "We considered other criteria, such as service and certification, and weighed that along with price. We were in this for the long-haul – we wanted an integrator that would be valuable and cost-effective down the line."
But verifying all of those criteria is a much bigger task than reading a resume.
Due Diligence
Let's say that you have five companies vying for a job. When you ask for certification, all five of them say they're a manufacturer's number one integrator. Brian Sweet says, make them prove it.
"One challenge we see end users facing is vetting through responses to RFPs and RFQs," says Sweet, Business Development Manager for Convergint Technologies. "Creating procurement criteria that considers certifications, design capabilities and certified technical resources, in addition to price helps in selecting the right integrator.  Occasionally both manufacturers and integrators claim to be the number one provider of systems or support for those systems.  We recommend requesting current certifications for trained technicians, letters of authorization from manufacturers, and if an integrator states they are the 'number one,' request they provide documentation validating the statement."
There are plenty of basic requirements to picking an integrator, but they all come with nuance. So integrator A has gold-level certification, but how many employees have that level? If just one can fix your system, what happens when he's on vacation? So Integrator B has a support team, but who can take your emergency call at midnight?
"You want someone who is willing to stand behind what they say," says Ladd. "I tell all my prospective clients to call us at 2 a.m. and see who answers. They do, and we answer."
And don't just follow the sales pitch recommendations either; Chief Drayton at USC manufactured problems to test his prospective integrators. Because certification means different things to different people and companies, you can't always know exactly what the standards count for. The tests, too, created a stronger level of buy-in at the university, which helped Drayton achieve his goals.
And it's not enough just to read integrator testimonials of their references – call them. Talk to former clients, ask specific questions that pertain to your end goals and request information about how the integrator responded to problems. Go to their facilities, tour around and meet the entire staff, from IT to reception to the engineers – get a feel for who they are and what they bring to the table.
"We need to be consultants as much as or more than installers or salesmen," says Sampson. "Some of our best customers are the ones with difficulties – they can see the integrator's commitment to getting it right or making it right."
But those difficulties are often spurred on by a lack of communication, especially before the process even starts.
Overcoming the Language Barrier
"Sometimes you have a customer who thinks you're going to install a camera, let's say, an IP video camera with 2 megapixels, that will read license plates from 100 yards away, and it's not realistic," says Nunberg. "It's like a language barrier – we don't have competing views, but we're not quite connecting.
"So if an integrator talks with the end user early on about camera placement and its scope of work, you have fewer misconceptions about what the system will be able to do, and you'll have fewer problems.
"Most problems, I've found, arise in the disconnect between what one wants and what one receives," he says.
"Some new executives, especially," says Sampson, "Don't know what to tell you. They might have never worked with an integrator before, or at least not closely. The most successful projects are when we both have a clear, detailed idea of what you're looking for."
Sampson recommends that security executives take the time to takes some classes, especially ASIS classes, he adds, on physical security. These classes would give detailed information on what to expect out of an integrator for a variety of installations.
"An educated end user makes our job so much easier," says Sampson.
But integrators aren't always without fault. Several of them, including Sampson and Ladd, listed the top reasons they've heard for end users switching integrators: unresponsive salespeople or service providers, obvious out-of-line pricing, a focus outside the client's cause, being taken for granted and – the top problem – a lack of communication, the same issue cited by integrators as the most difficult problem end users pose.
But communicating which equipment is required isn't the only chat a potential partnership should have.
"We wanted someone with a philosophy similar to ours," says Eric Levine, Vice President and Director of Corporate Security for WellPoint, a health benefits company. "So that's one of the first things we had to look for. We work based on risk and threat mitigation; our integrator had to have that focus too."
Levine spent a year building a 23-part security standard for the company, working with representatives from outside vendors, the internal security team, IT and business groups. The standards range from the basic "where to put a card reader" to the specific "how we want our cameras focused." After building the standards, Levine had a third party evaluate software before picking a product. Then he set out to find an integrator, eventually settling on Koorsen.
"We knew what we wanted," Levine says. "The standards don't leave any ambiguity. We overhauled the enterprise, removing and replacing legacy systems."
He spoke to a number of current and former clients, following up with them personally and having a third party double-check his findings.
"We liked Koorsen's approach to cost-containment, the individuals we'd be working with and their understanding of our mission," he says. "We made sure we would have a national account manager through the integrator who would be the primary relationship owner, which helps a lot in communicating back and forth.
"It's the new industry perspective – we want someone who understands what the client is looking for rather than just selling something," he adds.
But what if the end user is the one with the communications problem?
"I have had to fire clients before," says Ladd. "We work to earn their business every day, but if we can't meet their expectations, or those expectations keep changing… they drag down our resources. For us to be successful with them and for them, they have to be engaged.  If they don't have the time to be engaged, we might have to part ways, but that's certainly not our desire.
"It's the best decision I could have made," he adds. "My people are spinning their wheels trying to help a client who isn't helping us. It's a tough thing to do, but it proves we hold ourselves to a certain level."
Most integrators want long-term clients. They tend to do their best work on buildings where they have installed everything. So, when hiring a new integrator, aim for the future.
"Stopping and starting with new people, new integrators and products – that's not truly integrated, not efficient," says Drayton. "You need to think of it more as a relationship, built for the long-haul and ready for the next project."
This article was previously published in the print magazine as "Hire Me! Picking the Right Security Integrator."
The Integrator Industry Today – Bill Bozeman's Take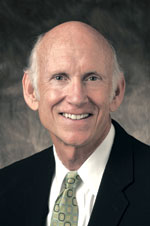 Bill Bozeman
"I've been in the security industry for 33 years," says Bill Bozeman, President and CEO for PSA Security Network. "Thirty-three years ago, there was very little to integrate. Everything was a standalone system, but not anymore.
"As systems become more technically challenging and on the network, there isn't much more plug-and-play; it takes certified systems integrators to manage all the issues, and that really shows the integrator's value. It's a complicated process, and it's difficult to keep up," he says.
Bozeman recommends that end users look for qualified, certified, experienced integrators who have worked extensively with the products that are intended for a space. The integrator should have been in business for at least three years, he adds.
The trend toward back-end commitments, such as service contracts, protects everyone, he says. Front-end profitability is traditionally not very good for integrators, but with a long-term contract, integrators get a little profit.
"The days of installing a project and just walking away are pretty much over," Bozeman says. "Plus, the end user is often unsatisfied with the results."
Another issue that end users often confront is whether to go for a national or local integrator. Bozeman says that it depends on what results you're after.
"For a national deployment, you need a company with the wherewithal and infrastructure to complete it," he says. "That could be a national brand or an independent association of smaller, local integrators. National companies might have a better geographic footprint, but operations' quality could vary.
"Sometimes local and regional companies serve your needs better – they come to the job with a sense of community pride," he adds. "For them, everything's on the line. They need every client. That's some powerful incentive."
Bozeman also cautions security executives against going for the integrator with certifications for every single product on the market.
"You obviously want your choice to know more than one product," he says. "But you don't want them working on more than 10 lines. That's too much."
He recommends having weekly, or at least monthly, meetings on a project's progress. Even if there hasn't been much progress, little news is better than no news.
However, if the communication between parties is cut off, or the partnership isn't working, there are always ways to move on, and out if necessary.
"Every contract has an escape clause," he says. "It's unfortunate, but in the event of a big disagreement, you should have an arbitration clause that can help you move on, with another integrator if necessary."