False Alarms Reduced Through Mobile Verification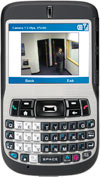 More and more municipalities have mandated that police will not dispatch on alarm without verification, so the need for products to fight this problem continues to grow. Arteco's Intelligent Video Solutions Arteco-Mobile allows security personnel can now not only be notified via e-mail or text message of security events, but also use the same mobile phone to access live video and assess the situation. Intelligent video is finally being recognized as a key tool in reducing this problem through real-time video verification.
Find out more at
www.ArtecoUS.com
For free information circle 301 or visit
www.secmag.com/webcard


I want to hear from you. Tell me how we can improve.