3-D Face Recognition Prevents Unauthorized Computer Access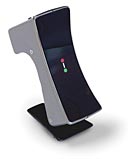 Used across a variety of verticals, biometrics is becoming a great solution for identity theft. Bioscrypt Inc. has introduced a 3-D face recognition camera for use in authenticating individuals accessing a computer. Bioscrypt's VisionAccess 3-D Desk-Cam performs both verification and identification operations. The system can accommodate varying poses of the head as well as a wide range of lighting conditions to provide a convenient, non-contact method of authentication with a high level of accuracy.
Find out more at
www.bioscrypt.com


I want to hear from you. Tell me how we can improve.