Card Access Control System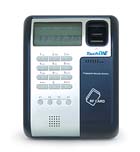 CVE offers innovative biometric solutions designed for physical security, corporate data and network access control. The newest member of the physical access control product family is the CFN-2000 Fingerprint & RF Card Access Control System Series. This innovative IP addressable product can store up to 9,500 fingerprints. Popular wiegand output, wireless connection, and Mifare formats are fully supported. Utilizing the latest Fingerprint and RF technology from CVE, the CFN-2000 provides the most accurate solution for controlling access, monitoring employees' work time, and preventing unauthorized entries. The system can be networked via Ethernet, TCP/IP, Serial or Wireless LAN. This IP addressable system offers security management plus remote tracking of time and attendance for a building or campus, regionally or nationally.
For free information circle 237 or visit www.secmag.com/webcard
Links


I want to hear from you. Tell me how we can improve.