Security Management System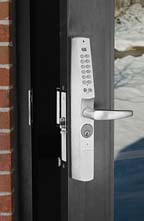 Velocity X helps facility managers get their building and business systems to work together. Different protocols and technologies often make this costly and difficult, but Hirsch's integrated system supports XML to allow an access control and security management system to interoperate with diverse systems such as environmental control. Hirsch Electronics Corp.


I want to hear from you. Tell me how we can improve.