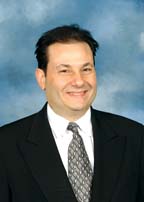 Most commercial security companies worth their weight are integrating new or sometimes even existing systems. By integrating traditional burglar and fire alarm systems with access control and video, security end users are able to increase the effectiveness of their plans while saving money by decreasing service expense.
But there's one more issue: The effectiveness of the best-thought security plans becomes diminished over time by the likelihood of under-management. Simply speaking, people decrease or eliminate the day-to-day management of those systems. On the other hand, integrated systems don't mind the drudgery of some of the more tedious system management details. They activate or deactivate themselves during specific times of the day, begin to digitally record activities in an area when the camera senses motion, and the fire alarm system even transmits a service problem signal right to the central station where it can be dealt with. That greatly reduces the human failure factor, which is at the core of many costly security breaches.


Value engineering
Designing an integrated system is not easy, and many factors need to be taken into account. Designing a life safety and security system with value engineering in mind requires the skills of a highly qualified integrated systems vendor. A comprehensive approach involving understanding and executing national and local building codes is required. To make things even more challenging, a multitude of codes are required to be researched from the National Fire Protection Agency (NFPA), the American with Disabilities Act, Underwriters Laboratories, the national electrical code and the local authority having jurisdiction.
Every fire alarm system is affected by NFPA codes and standards. Interfacing access control to these systems requires due diligence on the installation vendor's part. Emergency egress is a vital part of this integration, while specific equipment is often mandated to be part of the door-releasing process. A primary code enforcement engineering review process is required prior to designing an integrated fire alarm and access control system.
Some new products allow electronic integration or a one-system platform approach. Systems with this integration have now allowed electronic fire alarm and access control systems to move from passive systems to the foreground of daily business as an active business solution.
Integrated electronic systems, designed to operate on a nationwide basis, allow loss prevention and security teams full access to maintain an all-encompassing security management solution to their daily security and life safety needs. Most PC-based systems are, themselves, personnel managers used to access and maintain employee data, along with managed access throughout the facility. As multiple system interactive requirements are needed, the integrated system becomes an all-inclusive method of meeting and attaining both new and existing facility needs.


Operational standards
As the convergence of electronic security and fire alarm systems becomes an industry standard, many system features (that have not been effectively utilized in day-to-day employee management) may now become operational standards. Developing a security and fire alarm solution must support a business's total security management strategy.
Emergency notification, specific egress plans, automobile identification, evacuation plans, workflow processes, traffic control and fire alarm point identification are now daily management tools that most access and fire alarm control systems offer as standard features.
Scalability is a critical component of the access control and fire alarm integration. Automatic opening and closing of critical egress zones and doors, while meeting egress requirements, are crucial. The system must be able to support multiple levels of security databases. Each department may have specific needs and management requirements. Reducing the complexity of the system while improving ease of use will come into play for each system.
Recent approvals of integrated systems now allow the co-existence of access control and fire alarm systems. Allowing one common system architecture is accomplished through new product offerings in the integrated systems arena. But effective security planning can improve critical response time, reduce or eliminate loss of life and property, or even the negative impact of a critical business down time. Interfacing systems have many benefits, including improved synergy between departments and multiple locations, and reduced installation costs. The ultimate results are increased productivity and efficiency.
So is it time for systems integration? Most likely it is or will be. Just make sure it's done right.