Earlier this year, when the Drug Enforcement Agency (DEA) ordered unique access controls for its Arlington, Va., headquarters, the effort marked more than a tech decision. It showed the strength of security firms serving the traditional business market but also finding eager customers in the government sector.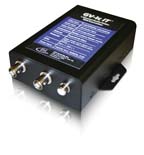 Carrollton, Tex.-based GVI Security Solutions will be providing its RAPOR FastTrac Rapid Access Portal to DEA. GVI Chairman Howard Safir, the former New York Police Department commissioner, said, "The installation at the DEA headquarters will provide a showcase for technology at the highest levels of federal law enforcement." Nazzareno Paciotti, GVI CEO, pointed out that FastTrac deals with exceptions and can incorporate metal detectors, biometrics readers, RFID tags or smart cards to speed throughput and make rapid pass/fail screening practical and possible. If an alarm is triggered, it blocks entry and diverts the person who triggered the alarm off to the side, then the portal reopens so screening can continue without delay.
GVI has a combination of security video, digital video recording, access control, portals, video networking and perimeter control as well as video threat detection and PTZ tracking software.
Because of the evolution of security technology and the impact of homeland security needs, Paciotti sees changes in the industry. "An overall future vision is for end users to look for best in breed integration, access control, detection and surveillance."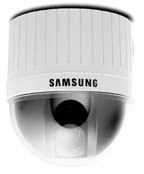 The GVI CEO pointed out that analog video worked with multiplexers and VCRs to provide an historical record. Today and going forward, video works on rules-base events and prevention. "We see customer requests for network systems, network server systems housed off site at a server farm."
GVI has a relationship with Samsung for security video products in North, Central and South America.

Paciotti's glimpse of the future is based in part on his experience in an ever-changing industry. He joined GVI during the merger with Thinking Tools in early 2004. He was president of Pinkerton Consulting & Investigations and from 1992 to 2001. He served as chief financial officer of Kroll, Inc.
Back in late 2004, GVI acquired Rapor, Inc., a designer and manufacturer of high security building access portals (controlled door systems, with advanced substance detection options), in an all-stock deal.
As DEA discovered, Rapor technology has screening and monitoring functions which can be added in a modular form to include a variety of metal, explosive and drug detection options. In addition, bi-folding doors with infrared sensors can remain open to all authorized personnel, and close only when necessary to prevent any un-authorized access, allowing a more efficient flow of traffic than designs such as turnstiles, mantraps and revolving doors.
"The solution lowers the end user's labor (security guards) expenses through the use of high technology, intelligent life safety solutions," concludes Paciotti