This is one in an ongoing series of columns by key top executives at firms developing and marketing technology in the security industry.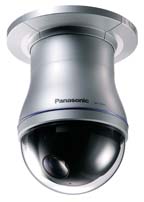 SEC: Is there any specific direction you foresee the industry and Panasonic will take in 2005?
DeFina: The security industry is on the cusp of a new era in technology that will have a significant impact the way security systems will be designed, implemented and controlled. It's the dawn of "intelligent technology."
This is the impetus behind our strategic corporate initiative for 2005: "We get IT." We define IT two ways: information technology and intelligent technology. Given advancements in IP systems over the past few years, the IT terminology applies perfectly since it addresses both the networking and intelligence issues simultaneously – both of which are keys to the future.


SEC: Do you foresee the continued integration of technologies impacting the security industry?
DeFina: We believe that systems integration is one of the key areas of development and growth for the security industry – not only the integration of related systems, like video surveillance and access control, but also the integration of other previously unrelated systems such as point-of-sale onto a single control platform.
There is no question that digital video solutions are steadily replacing analog on an enterprise level. Digital can be integrated more effectively with an organization's overall protection and asset management needs.
A fully integrated security system allows security personnel to simultaneously view live or recorded video images and the associated data captured from a point-of-sale terminal and save or export information to any point on the network. Specific drives on a digital network recording system can be designated for a parking facility's checkout lane, for example, so the personnel in this specific location only have access to the video and information that concerns them. This level of file control and distribution can be accomplished locally and/or remotely depending on the system's configuration. In addition to the video footage, security professionals and department managers have instant access to vital data simply clicking a mouse. Conversely, they can quickly conduct searches via the data stream for specific video.



SEC: What about IP-based systems?
DeFina: There has been a steady increase in the implementation of IP-based systems for a variety of reasons over the past year. However, we're seeing consumer IP cameras used in industrial applications with less than satisfactory results. So we are developing robust IP camera systems that will meet the needs of more demanding business applications.
We're concentrating our efforts to deliver more IP-based systems products – specifically more network cameras – to provide a total network solution. During the interim of this developmental stage, there are new high performance IP interface devices available that allow analog systems devices like matrix switchers to operate in a LAN/WAN environment.


SEC: If networking becomes standard practice, who will control the network – security or IT and why?
DeFina: This continues to be such a widely debated issue which, I believe, is being overplayed in the industry. As we venture further along on the migration to a networked system environment, in some cases high performance video systems may require their own dedicated networks for a variety of reasons. The two main ones are bandwidth availability and network security. I think IT professionals will play an increasingly prominent role. However, I believe security professionals will retain their autonomy within organizations given the nature and importance of their function.