Gamma Radiation Detector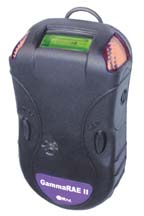 Designed by RAE Systems Inc., Sunnyvale, Calif., as a front-line security device, GammaRAE II provides life critical, real-time detection of hidden radiation sources and delivers instantaneous feedback to the end user. With flexible alarms, rugged waterproof construction, and an affordable price point, the sensor uses a sensitive cesium iodide scintillator to provide faster than a half-second response to radiological threats.


I want to hear from you. Tell me how we can improve.