Self Contained Facial Recognition Reader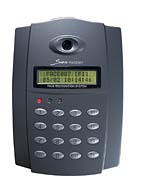 FACE 006 and FACE 007 facial recognition access control readers from RF Logics Inc. of Torrance, Calif. makes facial recognition affordable and easy to implement in conventional access control systems. The compact, self-contained readers feature a backlit, 16-key keypad and LCD display, and can be mounted at a door in the same way as other types of biometric readers. The readers incorporate a high-resolution camera, and a speaker output.


I want to hear from you. Tell me how we can improve.