Portable Alarm Monitoring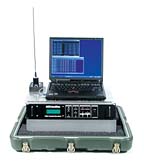 AES-IntelliNet Alarms, a division of AES Corp. announced the release of the 7005 Sentry Portable Alarm Monitoring System for wireless alarm communications in remote or temporary environments. This includes field headquarters, construction sites and temporary facilities protection. Designed to fit in a rugged, water resistant enclosure, the 7005 Sentry allows users to quickly establish secure alarm monitoring and communications.


I want to hear from you. Tell me how we can improve.