Online Subscription Service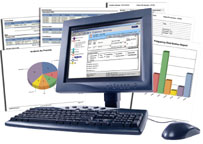 PPM 2000 Inc., a supplier of incident management software, launches their online subscription service, IXO (IRIMS Express Online). IXO offers straightforward incident tracking, reporting and analysis. Clients know more about what's happening… when… and where. Their increased knowledge leads to plans that prevent future incidents and to results that preserve the integrity of their organizations. In response to Security's need for services that support an increasing number of global operations, IXO directly supports multi-site, integrated security programs. With IXO, clients are able to access their incident management system from any computer, anywhere in the world, using a standard Internet browser. In turn, IXO features application hosting, encrypted communications and automatic updates. It incorporates robust security, including authorized network and database access, and clients will pay a low monthly fee covering use, data storage and communications.


I want to hear from you. Tell me how we can improve.