All-In-One Video Solution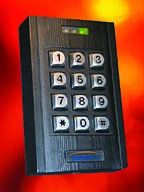 Canon's all-in-one VB-C50i and VB-C50iR (in a reverse mount) PTZ network video cameras allow security to remotely view live video footage even in the most adverse conditions. The camera is equipped with a Canon 26X optical zoom lens and a 12X digital zoom and a built-in Web server and FTP server to handle up to 50 clients simultaneously.


I want to hear from you. Tell me how we can improve.