With all the problems schools face today, the Runnemede School District of Runnemede, N.J. needed an access system that would best protect the occupants of the school. The district recently installed a smart card access system in all three of its elementary schools.
"Our biggest concern was safety and security for the students, teachers and other district employees," says Ken Hill, school administrator.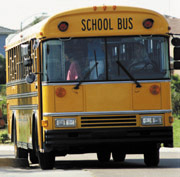 Multitasking Needs
"We wanted a security system that would help us avoid unauthorized access in our schools during the school day, while at the same time allow easy access to our staff and students, plus have a system that is simple to use and offers excellent reporting and monitoring capabilities."
To meet these requirements, the school district brought in Radar Security Systems of Mantua, N.J. Radar chose the Intelli-M Smart Card Access Control System from ALCO Advanced Technologies, Weston, Fla., to fit Runnemede's security and access control needs.
According to Lafayette Moore of Radar Security, the Intelli-M's features and benefits provided the school district with exactly what they wanted. State-of-the-art smart card technology allows the school district great latitude for future changes and expansion. Additionally, Intelli-M's small door controller with single twisted pair wiring carrying both power and data made installation easy.
Hill was also impressed with Intelli-M's ability to interface with the school's video surveillance system and add other vital services such as a biometrics interface, logical access for computer security and other interoperable applications as the school district's needs evolve, Moore says.


On Windows NT Platform
Since the Intelli-M software is based on a Microsoft NT platform and has built-in photo ID badging, elevator control, guard tour, CCTV, alarm monitoring and time and attendance modules. Hill says, Runnemede can manage all of its needs from just one application.
"We can mix and match applications as well as access levels quickly and efficiently at a reasonable cost. For example, you can disable a card, change access levels, make a photo ID badge, manage computer security, generate reports and much more from any authorized workstation on the network."