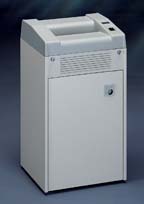 Identity theft has taken the driver's seat in last year's federal Fair and Accurate Credit Transactions Act (FACTA). While security executives may already be aware of past versions of the legislation, which mandated certain procedures to be followed when using credit reports as part of a background check prior to making a hiring decision, newer provisions go farther.
Officials at the Federal Trade Commission say that provisions of FACTA will help reduce identity theft and help victims recover.
One of the newly enacted provisions requires the three major credit reporting agencies to provide consumers with a free copy of their own credit report every 12 months.
But more importantly for businesses and their security operations, provisions kicking in this month will mandate shredding. Certain organizations using customer, employee or candidate confidential financial information for business and/or employment will now have to secure such records and shred paper copies and destroy computer-based data when the need is over. And prove it.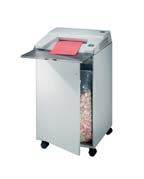 So it's shredder time
Here's some advice I received from Leonard Rosen of Security Engineered Machinery.
When records are destined for disposal, storage and disposal functions may overlap. Secure waste receptacles look like typical steel trashcans with hinged doors at the top, but they prevent the removal of material even if they are turned upside down.
Paper shredders are available in various sizes, speeds, horsepower and capacities. Their cutting heads differ too, depending on the desired size of the shreds. Conventional strip-cut shredders produce strips that possibly could be pieced together later by unauthorized persons. Cross-cut shredders turn paper into small squares of varying sizes, depending on the model. Heavy-duty, high-volume shredders can destroy bound reports and large stacks of paper.

As for capacity, there are three basic choices:
PERSONAL: Desk-side shredders, some available on casters for portability, can shred roughly six to 20 sheets at a time.
DEPARTMENTAL: Larger facilities with more documents to dispose of may choose to install a more powerful shredder in every department or on every floor. These models can shred 20 to 50 sheets at a time. Instead of waste bags, some models have extra-large, wheeled bins inside, facilitating disposal to a central location.
CENTRALIZED: For high-volume shredding, a heavy-duty shredder can handle up to 500 sheets at a time, so these machines have no problem destroying bound reports and thick stacks of paper. Balers can be attached to some heavy-duty shredders.
It is important to remember that FACTA covers records stored on computers as well as paper documents.
Machines designed specifically for optical media can completely remove data-bearing surfaces from CDs and DVDs. The inner disc hubs remain intact, furnishing proof of destruction and thus eliminating the need for detailed logs and witnesses where certification of destruction is required.