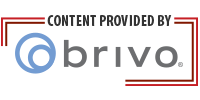 When was the last time you took a step back to think through your current access control solution? When was the last time you evaluated the market, if for no other reason than to see the massive strides access control has taken in the last 5 years? 
You're a property manager you know about access control and security systems. You've had your fair share of security issues and are always looking for the best way to prevent and protect against them.
Traditionally, ways of controlling access involved setting up cumbersome on-premise server technology. Today, cloud-based technology allows for the most scalable, flexible, and reliable access control. For property managers, the right access control can be absolutely transformative for your building security and maintenance endeavors AND for your tenants and their daily experience in your facility. 
Have you considered the impact that an appropriately opened door can make on a guest's and tenant's experience? 
Let's get personal: My sister lives in the city and has always lived in a multi-tenant building. She has lived in many different apartment and condo buildings over the years. Not one of those buildings has ever provided me, a guest, or her, the tenant, an easy front door experience. Inevitably, I am always waiting at the front door - in the extreme heat, in the freezing cold, holding bags full of whatever she asked me to bring, with my dog, without my dog - waiting, waiting, always waiting to be let in.
As a guest, my options were to tailgate in behind another tenant, and they usually let me [SECURITY BREACH], or to wait until my sister came down in the elevator and opened the front door for me. The choice was simple: *queue my tailgating adventures.*
If I wasn't able to get in behind another tenant, that meant my sister needed to stop what she was doing, getting ready, cooking, entertaining guests, anything really, and come downstairs to let me in.
Here's where the right cloud-based access control makes life so much EASIER: API integrations. 
Today's cloud-based access control fits right into your proptech portfolio. In fact, it does more than fit in - it CONNECTS with your proptech portfolio. Integrations with IP & LTE intercom solutions like 2N make situations like the one I detailed above nonexistent. 
How your tenants and their guests lives get easier: 
When a guest arrives and chooses their contact in the directory at the front door that tenant receives a notification on their phone, once they enter a code the door pulses open for their guest. That door was controlled by the tenants smartphone from their condo. The guest is inside, out of the cold or heat within seconds, and the tenant didn't have to stop what they are doing to let them in. Tenants also rest assured that their building is secured by smart technology - there is no mystery as to who is coming in and out of the building.
How your life gets easier: 
Integrated access control can make your building smart and your life easier. Here's how: 
Brivo Intelligent Apartments: Brivo integrates into larger smart apartment operating systems like  Eagle Eye Networks, Okta, Braxos, Carson, Stratis, and Homebase, giving properties control over everything including smart locks, identity management, visitor management, elevator control, and rent payments through a single system.
Access Control: Smart access control helps building managers save time by automating access schedules and managing permissions. Brivo also gives managers visibility into what's happening on their properties through real-time event monitoring and alerts and powerful reporting.
Mobile Management: System administrators can manage their building from anywhere. Through the OnAir mobile app you can view activity throughout the building, change user rights, remotely lock and unlock doors, and add new users. Residents can control their unit's smart lock and access common spaces with their smartphone.
Video Surveillance: Always have eyes on your building. Video integration partners include Eagle Eye Networks, a cloud video surveillance provider.
If your apartment building isn't intelligent you're not as secure, efficient, or appealing to potential residents as you could be. 
Get started on your journey to intelligent apartments. See Brivo in action here.