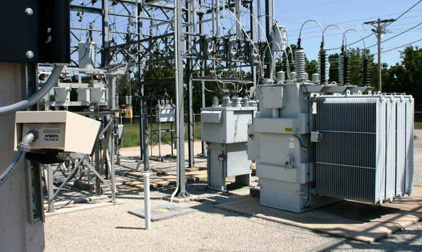 Electric utility substations require protection from economic, human and legal liability risk.
Utility companies use video to perform daily operations, but, cannot rely on it alone to provide reliable intrusion detection. In order to enhance its video system, a utility substation needed a detection solution that was not susceptible to nuisance alarms caused by the elements and whose reliability was not compromised by changes in weather and light, temperature or vibration.
The Solution
Protech's PIRAMID XL2 Outdoor Motion Sensor provides reliable security with the lowest nuisance alarm rate possible, Rain, sleet, snow, fog, ice or wind does not affect the PIRAMID XL2's performance or reliability, the company stated. In addition, moving vegetation blowing debris, swinging signs, vibration and randomly moving objects are filtered out by the PIRAMID XL2 sensor. The XL2 is also not affected by extreme temperatures and it has a very desirable operating temperature range of -30 deg. to 150 deg. The XL2 is encased in a rugged weatherproof IP65 metal housing that shields the unit from RFI/EMI interference, rain, snow, wind and sun loading. Add in the fact that the sensor has 'Enhanced Bird/Animal Immunity Control' and you have a sensor that is virtually nuisance-alarm free.
The Results
"Using the PIRAMID XL2 outdoor motion sensors to alert the guards monitoring the video wall has enabled the utility company to use their guards more efficiently and effectively because virtually the only alarms they see are real intruder alarms," said Dan Tullis, staff engineer for TNT Solutions.