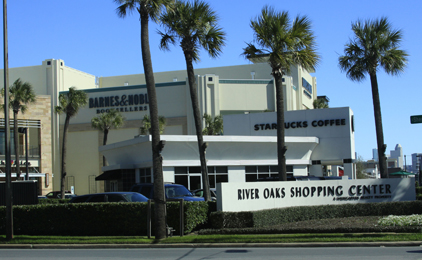 Bill Strother had a problem. As director of corporate security for shopping center owner and developer of Weingarten Realty, his responsibilities extend to more than 400 properties, the majority of which are large open-air complexes.
So, when serious situations occur he needs to know about them as quickly as possible in order to take actions that will mitigate damage and assure Weingarten Realty's tenants that the company is doing what it can to provide an environment where their safety and that of their customers is a priority.
The existing system of reporting such events – which could occur anywhere across the three time zones of the 23 US states in which Weingarten Realty operates – was in fact paper-based, which was part of the problem.
Sometimes, this paper trail of non-urgent incident reports, filed manually or passed up the chain of command by security team members, took far too long to reach him.
"Information is power," the former police officer explains succinctly. "But if a security officer forgot to notify his supervisor or the supervisor decided not to call me at 2:00 because, in his estimation, it wasn't that severe and nothing needed to be done immediately, there were unnecessary delays."
Things came to a head when he was going through incident reports on his desk one day and learned about a significant event for the first time – two or three weeks after it had occurred. Those involved had dealt with it properly and thought the matter was closed, but Strother was aware that other actions could have been taken, if he had known about it sooner.
He picked up the phone and called Robert Burns, senior vice president, US Sales and Operations, at G4S, his main security provider. Their working relationship dates back to 1994 and G4S has had a national contract to provide secure solutions at 90 percent of Weingarten Realty retail properties since 2001.
They both agreed that the implementation of modern communications technology ought to speed up the transmission of information and provide the solution that Bill Strother and other customers were looking for. But which device and system would be best suited for that purpose?
Meetings took place, ideas were kicked around, devices were examined and tested but all were found wanting in one respect or another. When it realized the perfect solution was not available, G4S decided to create it.
The result – called Secure Trax – not only won Bill Strother's unqualified approval but has also been picking up awards since its introduction.
Weingarten Realty agreed to be the test-bed for Secure Trax and Bill Strother became part of the team which debated the concept and monitored its progress. At the same time G4S's technical team, lead by Brian McCabe, chief technology officer, developed and customized their system and tried it out on different personal digital assistants (PDAs).
Also involved in its development were Chuck Brock, G4S vice president, National Accounts, and John Patton, G4S's dedicated account manager for Weingarten Realty.
The Motorola Symbol eventually gave them the functionality and flexibility they required. It satisfied them that it was ideal for use in reporting incidents but that proved to be just the beginning.
"Every time I approached Brian with a suggestion about taking the device to another level," Strother observes, "he has said, 'Yes, we could do that'. I have never dealt with somebody in our security business quite like him. His can-do attitude is what it's all about."
John Patton, who oversaw the introduction of Secure Trax, explains: "So, what began as a digital reporting device slowly developed, stage by stage, into a mobile phone with GPS tracking added, as well as having a camera, e-mail functionality, text messaging, a panic alarm, time and attendance recording and even the ability to read bar codes as part of an advanced guard tour and facility inspection system, all built into an uncomplicated piece of equipment."
For three years, Weingarten Realty and G4S tested Secure Trax in every situation, refining and improving it, before it was unveiled to the industry and began its roll-out to other customers.
Strother's need for the faster transfer of information has been translated into a system that far exceeds his initial demands and provides him with new risk management tools. Now, for example, G4S's custom protection officers can use Secure Trax to capture images of reported problem areas – from pot holes and leaking sprinklers to abandoned cars – forwarding them from their PDAs via e-mail to Weingarten Realty's property managers who then send the pictures on to contractors, speeding up response times and reducing the threat of costly litigation in some cases.
One aspect of Secure Trax is also great news for the G4S employees who use the new devices.
"We had a safety awareness meeting at one of our shopping centres and someone complained that they never saw the security officer who was supposed to be patrolling," Strother recalls. "I know, of course, that retail people are busy multi-tasking and it's easy for a security officer to pass by unnoticed.
"So I took out my computer, pulled up the website, went to the previous day and showed them the tracking of that officer, which is recorded via the Secure Trax geo fencing and tracking capability. It showed he had covered that entire centre and he couldn't have done it any better. The center's management and its tenants were impressed that we had that capability and it restored their confidence in the security arrangements."
Various enhancements are already under development and those involved realize that their initial, ambitious concept will seem hopelessly outdated and limited in five years time.
"In case you haven't noticed," Bill Strother adds with almost paternal pride, "I'm passionate about Secure Trax." And he's delighted to have had a hand in its exciting development, from conception to maturity to operate in a safe and secure environment. Sadly, in a world increasingly full of risk, we have to focus even more on our security challenges. When we do, however, most of us focus on the downside. At G4S, we believe that in every security challenge there is an opportunity to unlock hidden benefits that can help us to thrive and prosper.