Retail/Restaurants/Convenience
Check Out the Robber Tweet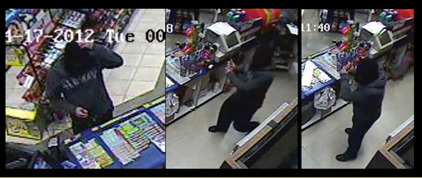 Convenience stores and other retailers are using social networking sites to display their security video images.
Mac's Convenience Stores has joined Circle K, owned by Alimentation Couche-Tard, in using social media to identify thieves, according to a Net News Ledger report from Thunder Bay, Ontario.
Following an incident of theft or robbery, the chain posts surveillance images to its Mac's Crime Busters Facebook page and Twitter feed, @MacsCrimeBuster. A description of the suspect and alleged crime accompanies the images, along with a request to call or text Crime Stoppers or submit a tip online if anyone has information that would assist the police in apprehending the suspect. "We hope this forward-thinking approach to crime prevention will assist in the resolution of unsolved crimes," says Sean Sportun, manager, security and loss prevention for Mac's in Central Canada. "Exposing criminals on our social media pages will certainly make them think twice before victimizing our retail business."
Adds Tom Moher, Mac's vice president of operations in Central Canada: "We have the technology and we are going to use it. By using social media we will reach a more diverse demographic in our effort to combat crime and enhance public safety."
Additionally, Mac's plans to post notices on store entrances and on in-store media screens advising customers of its intentions to use images of suspects who commit crimes on store property. Following an arrest, a suspect's image will be removed and replaced with the title "apprehended."


I want to hear from you. Tell me how we can improve.