Center Your Location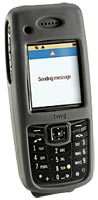 Need to communicate with colleagues, navigate to your client with turn-by-turn directions or find out how to get to that meeting? Twig Discovery Pro is an advanced communication device that combines a GSM mobile phone with a high performance GPS receiver and telematics. The telematics feature an alert button and the on-board turn-by-turn navigation, which can help not only staff but also clients. The alert button will notify your call center backend and/or team member of impending trouble through a voice channel and your specific location. You can also track and trace an asset or person using the tracer function on your phone.
Find out more at
www.twigworld.com


I want to hear from you. Tell me how we can improve.