Seamless Gateway Software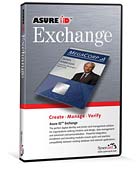 Synercard Corp., Gatineau, Quebec, introduced its latest digital identity and photo card management software, Asure ID Exchange. Featuring integrated image capture, universal printing and encoding, enterprise connectivity, real-time security, and application compatibility, the software was designed to save installation and support time while extending the value of third-party applications currently used in the industry.
For free information circle 256 or visit www.secmag.com/webcard
Links


I want to hear from you. Tell me how we can improve.