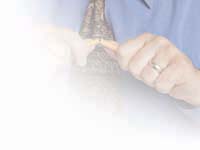 More complex, integrated security technologies make the synergy between security and its system integrator critical. Check out these pitfalls the team needs to avoid.
Not enough time spent on the walkthrough.
Most integrators will tell you that far too many of their customers don't allow enough time to review the facility in detail during the initial walkthrough. As a result, the integrator may be forced into a worst-case scenario approach to the project, which too often means that unnecessary (and costly) systems find their way into the project cost. This usually occurs because the consultant has to give the customer a definite price at the conclusion of the walkthrough and wants to be sure the job costs are covered. The quickest way to accomplish this is to charge the maximum amount on a particular component and hurry on to the next location.
Unrealistic equipment expectations.
Closed circuit television and broadcast television are not the same thing. The most expensive color camera that a local integrator carries is very inferior in terms of quality when compared to the camera that television networks use. The same is true for lenses. The end user who applies a lifetime's worth of TV watching to expectations of a new security camera might be overly disappointed with the new system's picture quality. The integrator should know what kind of camera system that a particular application requires. If the end user has any doubts, asking for an equipment demonstration can be a prudent measure.
End users are advised not to bring preconceived biases into the implementation of card access as well. Again, the integrator probably knows the pros and cons of various card and reader technologies, and his application to a specific system. For example, an integrator may have a job in which the end user has an existing bar code reader in place for time and attendance, so it seems logical to the user that he should buy a new access control system that uses bar code technology. But even though the end user may imagine implementing a similar system to cut costs, the integrator may know that bar code technology is not very secure when compared to proximity card readers. In just such a real life situation, the integrator countered by asking his customer, "What is the true cost savings if a bad guy can reproduce a bar code card on a copy machine?"
The anecdote exemplifies a common theme in disagreements between end users and integrators: cost vs. effectiveness. In such cases, it's important to remember that the integrator also wants to keep costs down and only will recommend technology that appears to be necessary to accomplish security and safety goals.

Lack of written and accurate data. Improper documentation often drives installing companies crazy, and usually costs the customer money. The end user should be responsible for describing in writing exactly what he expects of the integrator, and which parties will do what during the project. Specifically, documentation should be clear as to what, if any, city permits are required and who provides them, as well as pointing out exactly what is excluded from the project's scope.
Another important piece of paperwork for the integrator is a current set of blueprints, which should be updated as changes to the building are made. Again, if the integrator does not have enough facts about the project, that worst-case scenario mentality might kick, again. Most integrators are comfortable dealing with blueprints; they also help the integrator accurately estimate wire-run footages.

Inadequate lighting. Some manufacturers produce cameras with an unreliable LUX rating. Customers often want to watch outdoor parking lots, but then are disappointed with the results. End users should take the fact that cameras need a light source to capture images into account when budgeting for a new security project, whether the application is indoors or outside.

Too many players in decision process. Although multiple key personnel may be required in a design/selection process, unnecessary players often are thrown into the mix for internal political reasons. It is much easier for an integrator to have a single contact in the decision and installation process.
Integrators are not mind readers.
The most successful security system integrations are often the result of the end user identifying what he hopes to accomplish from a strategic point of view and then working and communicating effectively with an integrator throughout the process.
Such a strategy makes the most sense when facing complex challenges.