Discreet Viewing Panel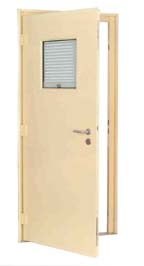 U.K.-based Vistamatic's vision panel comprises clear and opaque sheets of glass in a single frame. It is easily opened or closed with an integral lever or knob mechanism to reveal or obscure the view into or out of a room as required. Once installed, the vision panel is maintenance-free and, because it is effectively triple-glazed, sound transmission is kept to a minimum.


I want to hear from you. Tell me how we can improve.