Rugged ATM Entry Systems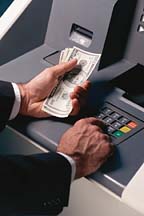 Synergistics Inc., Natick, Mass., released their ATMA and MSLR1 ATM vestibule card access control systems. Designed to control access at the point of entry, the systems are programmed to interface with a valid bank card or credit card from an authorized issuer to allow or deny entry to any ATM location. Manufactured to meet the rigorous standards, the ATMA and MSLR1 ATM systems have been installed in over 30,000 locations worldwide.


I want to hear from you. Tell me how we can improve.