Human Transporter - Police Package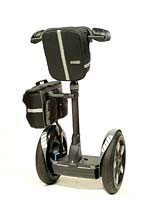 Segway Inc., Bedford, N.H., has announced the introduction of the Segway Human Transporter (HT) i180 Police package, which is based on the Segway HT i180 with lithium-ion (Li-Ion) batteries and includes a complete set of accessories that are designed to enhance patrol and community policing applications of the Segway HT. The package includes a handlebar guard, a quick time-out key, reflective trim, comfort mat, 12.0 handlebar bag, cargo system, and an LED tail light.
For free information circle 244.


I want to hear from you. Tell me how we can improve.