When Avnet Inc. was searching for a director of corporate security nine years ago, Ed Rana stood out because he had a master's degree in business administration. "The hiring manager said looking at my resume, there was no way they weren't going to interview me," said Rana. "Although I had 12 years of industrial security experience, my MBA intrigued him and got me the interview." Avnet ultimately hired Rana and gave him more responsibilities because of his advanced degree.
"Ed's MBA gives him a strong understanding of accounting issues, so he can handle assignments with a financial twist, such as inventory tracing," said Neil Taylor, deputy general counsel at Avnet and Rana's boss. "His degree provides him with a wealth of business knowledge that makes the learning curve much easier."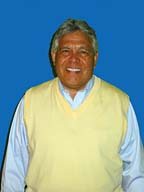 Balanced background helps
Dan Purtell, now president of the supply chain security division for First Advantage Corporation, claimed that an ability to contribute in ways a typical security manager could not was a primary motivator for him in obtaining his MBA. "At many companies, security is viewed as outsourceable, so I wanted a more balanced background that would help me make better decisions for my company," he said.
It worked; in fact, his degree led to his forming his own company, which he subsequently sold to First Advantage. "Not only did my MBA courses help me look at security in a completely different light, helping me better understand the financial aspects and consequences of crimes, but they also showed me how to demonstrate the cost benefits of security decisions, which change businesses' view of security as a necessary, non-revenue-generating evil to a valuable asset," said Purtell.
Understanding the risks a business must take and how to mitigate them has also helped Rana at Avnet. "Security people tend to avoid risk – that's their job – but risk is an inevitable part of business and you have to look at what is truly reasonable and doable," he said. "Because I understand the dynamics of business, I help Avnet strike a balance through sound business decisions. When the corporate security team does its planning it's not just from our perspective; we understand what the business sees as its key issues and then integrate the two together."


Police, military experience counts, too
Marene Allison, head of security at Avaya, has one team member who is pursuing an MBA, but sees law enforcement or military experience as most critical. "When Avaya had bombings in Saudi Arabia last fall, MBA knowledge was not as important as being in touch with State and other companies, knowing what they were doing and having good evacuation plans in place," she said. "Security directors need a little dirt under their fingernails. The reading about it part may be good, but in an emergency it never goes as it is written or planned."
Rana, a Certified Protection Professional who heads Avnet's Emergency Response/ Disaster Recovery team, served as a law enforcement officer for 11 years before obtaining his bachelor's and master's degrees. "My law enforcement background provides me with valuable deductive reasoning skills that help with investigation, but my education has helped me better communicate to executive management what security can bring to the table," he said.
"Security professionals with an MBA are such a minority that they are viewed as an asset – they are seen as providing something of value and are handsomely rewarded for their time investment," added Purtell.