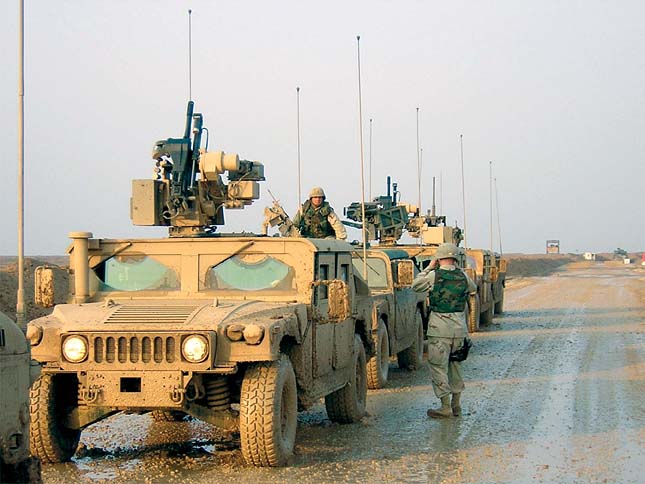 Sensors, Cameras Add to Combat Vehicles
Advances in Operation Iraqi Freedom, especially specific to sensor, video and computer technologies built into armored vehicles, will soon trickle down to states-side military, law enforcement and private security patrols.
For example, Project Manager Soldier Weapons of Picatinny, N.J., is improving the U.S Army's Common Remotely Operated Weapon Stations or CROWS. The system mounts on top of a HMMWV, enabling a gunner to perform missions from the safety of the inside of the armor-plated vehicle. CROWS was developed in conjunction with Recon Optical, Barrington, Ill. The system integrates the MK19 Grenade Machine Gun, M2 Machine Gun, M240B Medium Machine Gun and the M249 Squad Automatic Weapon. A soldier can view targets independent of gun elevation for MK19 super elevation and non-threatening surveillance mode. The vehicle's sensor suite includes a daytime video camera, second-generation FLIR and laser rangefinder for day and night mission requirement.
"Soldiers have been providing valuable operational performance and systems feedback to the project office," LTC Kevin P. Stoddard, product manager for Crew Served Weapons tells Security magazine. "In a recent route reconnaissance mission, MPs using CROWS went out ahead of the convoy to gather intelligence and gain a vantage point. After reconnaissance of the route, they moved to an over watch position. Situated on a hill, the MP team leveraged CROWS' high-powered sensor suites to identify a terrorist preparing to attack the convoy and instantly acquired a ballistic solution to engage him."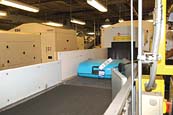 Advanced Networking for Baggage Screening
L-3 Communications Security and Detection Systems, a subsidiary of Woburn, Mass.-based L-3 Communications, is deploying its networked explosives detection system for the eXaminer 3DXR 6000 at airports nationwide and internationally. Following the completion of a successful evaluation at Orange County California's John Wayne Airport and further evaluation of a limited deployment by L-3 at Boston's Logan International Airport, the U.S. Transportation Security Administration has funded the installation of the advanced networking capability at six major airports: Boston's Logan International Airport, Pennsylvania's Harrisburg International Airport, Las Vegas' McCarran International Airport, Baltimore's Washington International Airport, Southwest Florida's International Airport and Tampa International Airport.
"Networking in-line baggage screening systems lowers operating costs by eliminating the need to have a dedicated operator for each eXaminer," said Allen Barber, senior vice president and general manager of L-3 Security and Detection Systems. "With this, the TSA and airports can more efficiently allocate screener resources during peak and non-peak hours, and minimize the time it takes to search suspect bags."



PowerKey's Pick Up Trucks
International Electronics, Inc. of Canton, Mass., tells Security magazine that Iron Ore Company of Canada will use the PowerKey 2600 system to control and monitor access to Ford pick up trucks used at its iron ore mining site and processing plants in Labrador City, Newfoundland. The PowerKey 2600 provides entry-level vehicle management for mobile assets requiring individual PIN control such as material handling equipment, pickup trucks, golf cart fleets, people carriers and airport tarmac tugs.
Says Henry Hillier of the Iron Ore, "The technology will give us a remote audit trail analysis of who is driving our vehicles, providing an increased level of control over access and operation and, more importantly, to provide an additional level of protection for our people, assets, and resources."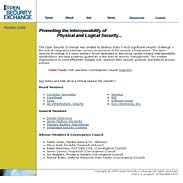 OSE Announces New Board Officers
Upon attracting many of the leading organizations in the security industry to join, the Piscataway, N.J.-based Open Security Exchange (OSE) announced new board members and newly elected officers. The cross-industry consortium is dedicated to delivering best practices guidelines in security management and vendor-neutral interoperability specifications for integrating physical and cyber security systems.
Last September, the exchange introduced changes to its working procedures that facilitated having organizations of any size join and play an active role in the definition of standards for the security industry. Due to the expansion of the size of the management board, the OSE also created officer positions to help with the daily management of the organization.

For 2005, the OSE Management Board includes:
Computer Associates
CoreStreet
Fargo Electronics
Gemplus
General Electric Infrastructure, Security
HID Corp.
Sony Electronics
Tyco Software House
General Members for 2005 additionally include Deister Electronics, Siemens Building Technologies and VistaScape Security Systems.
Officers elected are:
Gary Klinefelter, Fargo Electronics, Chair
Laurie Aaron, Tyco Software House, Vice-Chair
Eric Maurice, Computer Associates, Executive Director
James Clark, General Electric, Director of Marketing & Communications
David Ludin, Gemplus, Secretary
Steve Hunt of Forrester Research and Sandra Jones of Sandra Jones & Company have agreed to continue their roles as industry advisors. Their security industry knowledge has helped the OSE expand its membership and set its strategy.
"Any organization committed to developing interoperable solutions and helping customers meet ever-rising security challenges should join with us," said Klinefelter.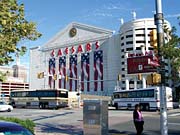 Casino Fined for Security's Roving Eyes
Caesar's Atlantic City Hotel Casino was fined $80,000 late last year after New Jersey state gambling regulators learned that some of the casino's security officers had been using surveillance equipment to record images of female guests and employees in compromised modesty.
The offenders reportedly "recorded footage of selected parts of the anatomy of several females," authorities said in a statement.
Authorities were tipped off by a casino surveillance supervisor, as well as by grievances from two female employees allegedly fired for complaining about the use of security cameras.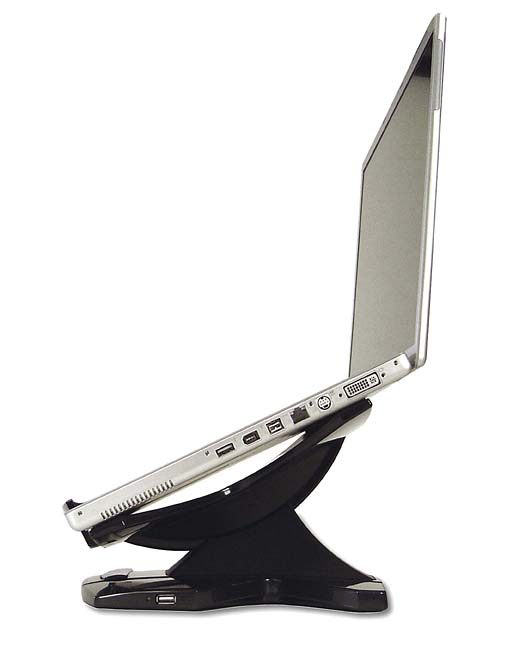 Laptop Theft Puts 100,000 Names at Risk
Just months ago, Delta Blood Bank, Stockton, Calif., notified over 100,000 donors that a recent theft of a laptop computer from the blood bank could have put their identities at risk of being stolen. Taken from a blood drive in the nearby town of Tracy, the Compaq laptop, which contained the donors' names, dates of birth, Social Security numbers and other key information, has since been recovered, but the company warned that names might still be in jeopardy. Forensics experts are currently – as of press time – working to determine if the database was accessed.
"The suggested precautions in the letter still stand," said Arthur Morrison, marketing director for the blood bank. "Donors should still put a fraud check on their credit report, which they can do for free."
The University of California at Los Angeles experienced a similar theft last June that put 145,000 blood donor names at risk. Wells Fargo had a information for thousands of student loan and mortgage customers stolen for such purposes last November. The state of California passed a law in 2003 requiring organizations to notify state residents if their personal information could be compromised.
A number of states have passed similar laws in recent years, and many security experts have encouraged companies that collect large databases of personal information, including blood banks and financial institutions, to employ physical and digital security devices.


Crews Must Pass ID Checks, Too
While commercial airline passengers already have their names checked against government watch lists since Sept. 11, a bill recently passed by Congress and signed by President Bush will also require the crew to pass similarly rigorous security checks.
Part of the groundbreaking legislation that overhauled the 15 federal spy and law enforcement agencies and created the cabinet position of Director of National Intelligence, the new law will mean hundreds of thousands of additional names will have to be checked against two government lists – one of suspected terrorists and another for those under suspicion for something else.
Under the USA Patriot Act, cruise and airline passengers, but not crews, are already checked within 15 minutes of the ship or plane's departure. The law will go into effect in June.
Sen. Bill Nelson, D-Fla., who sponsored the cruise ship provision, said as many as 5,000 passengers and 1,500 crew members travel on each ship. "What you have is a floating city of thousands of people," said Nelson. "You cannot be too cautious."