Earn: 0.1 IACET CEU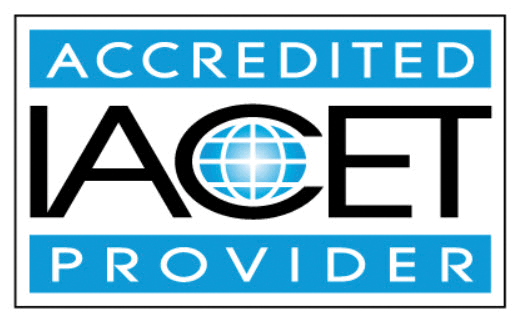 As an IACET Accredited Provider, BNP Media offers IACET CEUs for its learning events that comply with the ANSI/IACET Continuing Education and Training Standard.
Participants completing this course may be eligible to receive Continuing Professional Education credit or CPEs toward ASIS re-certification.
Training may qualify for related continuing education for recertification activity through NICET. Students may claim one (1) Continuing Professional Development (CPD) point per hour of instruction towards their NICET recertification requirement for any sessions that expand their knowledge of the subject matter pertaining to the certifications they hold.
Are you ready to elevate your security game and take charge of your data-driven decision-making? As today's industry leaders know, data is key to driving impact and success. But when it comes to security, there's often a lag in collecting and utilizing data effectively. Don't get left behind — join us for an engaging webinar where we'll unveil the top 10 reports that every security team should have at their fingertips. Not only will you learn how to collect the data you need to stay ahead of threats and incidents, but you'll also discover how each report can support decision-making and help you prove the value of your security initiatives. Whether you're a security leader focused on incident management, security risk management, threat protection, or security operations, or simply someone in security looking to improve how you use data, this webinar is perfect for you. Don't miss out on this opportunity to unlock the power of your data and win investment for your security team. Today's leaders, whether they be in sales, marketing, finance, or customer support, all rely on data to drive their decision-making and prove their impact. Security leaders should be no different, yet security lags other functions when it comes to data collection and usage.
Learning Objectives:
Collect the data your security team needs to get ahead of threats & incidents.
Identify the top 10 reports every security team should have at their fingertips.
Discuss how to use your data to win investment and prove the impact of security initiatives.
Describe how to utilize these reports to support decision-making and promote the value of security.
Sponsored By: