Security & Business Resilience
Approaching Risk Head On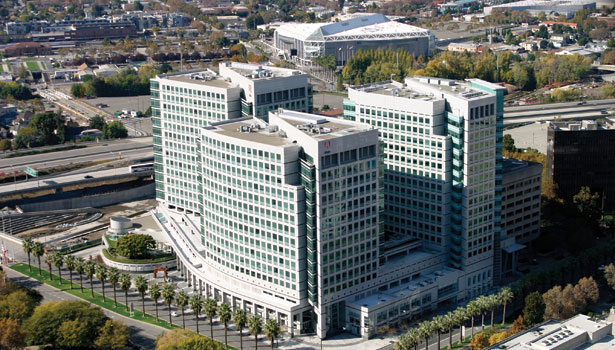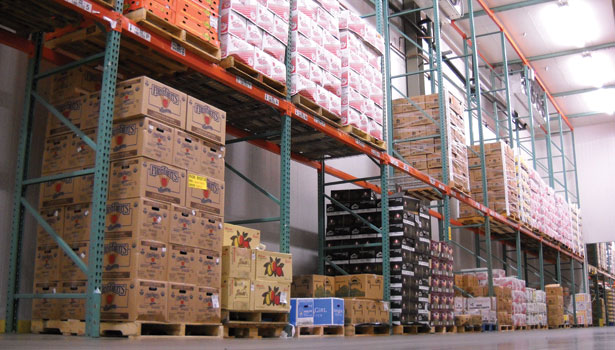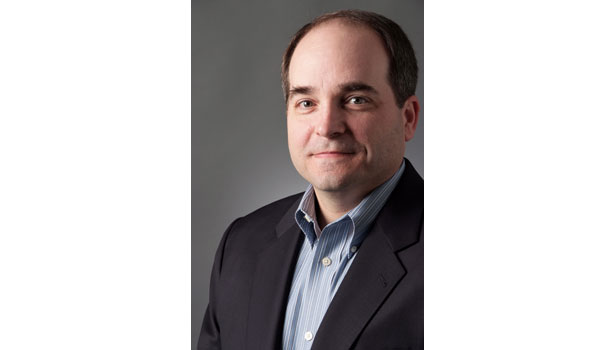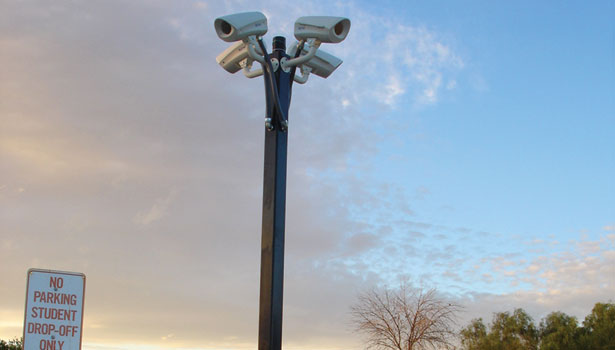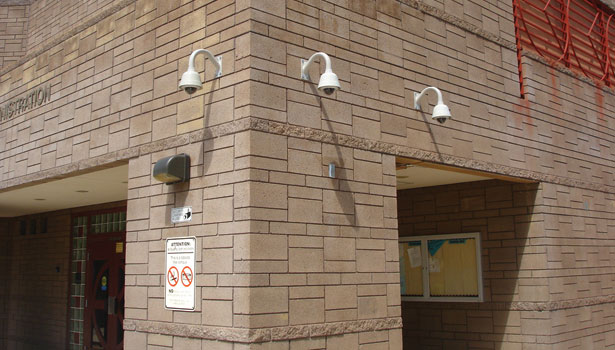 It's a wonder that Mark Domnauer gets any rest.
As Corporate Security Director for Adobe Systems Incorporated, Domnauer has risk coming at him in all shapes and sizes, and from any direction. Whether it's a smartphone or tablet app, a game, video, digital magazine, website or online experience, chances are that it was touched by Adobe technology. The company's tools and services enable its customers to create groundbreaking digital content, deploy it across media and devices, and then continually measure and optimize it based on user data. But all that means constant innovation and collaboration with partners such as Apple and Google at various Adobe sites. And access. "Every industry is different, but in Silicon Valley, it's all about access and enabling workers, not restricting them," he explains. "We work with diverse partners and many people come onto our sites each day to collaborate with us. We have to protect our assets and intellectual property while allowing them to move freely. Making the two world mesh in a scalable and measurable way is a challenge."
Domnauer's staff, regional security managers for the Americas, India, Asia Pacific and Europe, implements corporate security guidelines to the company's offices around the world. Ensuring that the Adobe offices are secure is the result of policies based on "who can have access to what and why. We are, if you will, entrusting the 'keys' to people, not machines," he says.
"We have a tightly controlled process. There are procedures to get non-Adobe workers on site which, once approved, assign access based on their role, location and their need. The process is fully automated from hire to term including all access changes in-between. Any manual changes in the access control system are flagged on exception reports. This gives us a completely scalable and auditable process," Domnauer explains. "Access control is the gate keeper; every perimeter door is alarmed or has a badge reader, and we move people through central points with turnstiles to eliminate tailgating. We know who comes on site, thanks to our access control and visitor management system with security camera back-up," he says.
The system, SAFE Secure from Quantum Secure, allows Domnauer to manage the lifecycle of identities as they relate to physical access. It allows him to streamline access request and approval processes across multiple types of people, user-access profiles and physical access systems. This approach lets him create worldwide business policies and workflows.
More importantly, security is not the only area within Adobe that benefits. "Procurement can track their vendors: how many people visited and when, if a vendor has 10 workers on site or 20, how many workers are showing up for work and who could work off site, for example. It has helped us to manage our office costs," he says. Additionally, real estate and facility teams can track office occupancy levels and determine how sites are utilized. Expansion decisions can be based on the utilization of the work stations, not the number of workers assigned to the office, resulting in Adobe configuring more flexible workspace options, he says. "Adobe is a leading-edge, technology-driven company, so when we find a partner using our technology, we collaborate with them to solve problems."
With his access control system in place and secure, Domnauer says that his biggest challenge is making sure that the systems have scalability. "We deliver a lot of high-end services to the company, and I need to ensure that they are scalable with our mergers and acquisitions," he adds. "Adobe's philosophy is to ensure that new employees have an ID badge on day one of their employment, even if the employee was acquired through an acquisition the day before," he explains.
For Jos Giele, director of corporate security for Con-way Inc., protecting against risk means protecting the total supply chain within company facilities and on the road. Con-way Inc. is a $5.3 billion freight transportation and logistics services company headquartered in Ann Arbor, Mich. The company is a leader in the transportation and logistics industry and delivers services through its primary operating companies of Con-way Freight, Con-way Truckload, and Menlo Worldwide Logistics. These operating units provide high-performance, day-definite less-than-truckload (LTL), full truckload and intermodal freight transportation; logistics, warehousing and supply chain management services; and trailer manufacturing.
The most challenging part of his job? "Ensuring protection when facing risks, due to external circumstances we can't control in advance," he says.
He and his staff use theft prevention tools and stringent access restrictions to company facilities, emphasizing ongoing training and incorporating prudent modification of the company's yard and facility layouts. "It's satisfying to work on an international platform that provides tailor-made solutions in mitigating identifiable risk," Giele says.
It's the same approach at Whole Foods, a retailer of natural and organic foods throughout North America and the United Kingdom. Mario Ruiz is the associate facility team leader at the company's Aurora, Colo. distribution center that distributes to 27 stores in the Rocky Mountain region. The 110,000 square foot warehouse handles produce, meat, cheeses, seafood, bulk items and more through its 23 bay doors for shipping and receiving. Along with the bakery, the two facilities supply 28 Whole Foods stores in their four-state region.
As progressive as the company is, access to the facility used to rely on lock and key and keypads to manage access control for the 170 employees of the combined operations. In 2010, however, under recommendations from the USDA, the FDA and a food-terrorism audit, the company quickly changed its direction and faced risk head-on, Ruiz says. "We had not faced major theft, but the audit showed us the kinds of risks that we were facing that maybe we didn't know about," he says.
Ruiz implemented a Web-based access control system from Brivo, and very soon Ruiz felt comfortable managing the amount of risk the warehouse faces, he says. He uses the system to divide the employees from the warehouse and bakery, as well as outside contractors, into separate groups depending on each person's specific access needs. He uses the system's alert feature to warn him when doors are left ajar, and he regularly runs reports for time and attendance information to monitor employee lateness.
The solution also tied in forklifts through an InfoLink system to monitor data for OSHA compliance. Drivers log into forklifts with the same card they use for building access.
"Everyone has badges, we've got a feeling of greater security, and the auto lock feature is great for management — we're more in control," he says.

Security is very important to the Kyrene School District in Arizona. The scope of the district's new video surveillance system reflects just how important: A total of 1,800 Panasonic network video cameras provide a 360-degree "virtual video fence" to protect each of the district's 25 schools as well as the district office facilities.

In 2004, the Kyrene School District created a strategic improvement plan, and in 2005, fundraising from a Capital Bond allowed many of the planned projects to be
implemented.

The objective of implementing the extensive new surveillance system was to provide full coverage of each school's campus and record anyone who approached a building, parking area or playground structure. Cameras would also be installed to watch entrances, exits and multi-purpose rooms used by outside groups on the weekends. To help control vandalism, cameras would be positioned outside student restrooms to watch which students entered and exited.

Large System By Any Measure

Kyrene is a K-8 school district that serves parts of Tempe, Chandler, Guadalupe and Phoenix, Arizona, as well as portions of the Gila River Indian Community within Maricopa County. The district has 19 elementary schools and six middle schools with a total student population of about 18,000. The district office, the Ben Furlong Education Center, is located in Tempe.

Before the new system was installed, the schools had a hodgepodge of intrusion alarm systems in various states of operation. Most schools had intrusion detection with motion detection, although some systems were older and no longer operational. If an alarm sounded, a caretaker living on campus would be alerted and call the police. One limited video system – analog cameras tied to a VCR – was operating at one of the middle schools where there had been a history of vandalism.

Work began on the new system in September 2009, and all the elementary and middle school installations were completed by August 2011. The installation was a large system by almost any measure, including 1,800 cameras, 33 network video recorders (NVRs) and 418 terabytes of storage. Each elementary school uses between 55 and 64 network cameras and each ties into an NVR. Principals have access to video from their school's cameras using a Web browser that connects to the NVR at their location. The system is used mostly "after the fact" rather than for real-time monitoring, typically to investigate an event from over the weekend or the night before. At each of the middle schools, video from more than 100 cameras is recorded onto two NVRs.

At the district office, DSX access control software is integrated with the system to provide live and recorded images from cameras. The central office can view a video image related to an access control event such as denied access. If anyone clicks on a transaction of any access control report, the system will pull up recorded video associated with that event. In case of a crisis or emergency, the district office uses Panasonic's i-PRO Management Software, which provides access to live views or recorded video from any camera at any school.

System-wide, there are about 418 terabytes of video storage, with each recorder providing 13 to 18 terabytes. The goal is to store video for 30 days (recorded at 5 images per second), enough to cover any school breaks except for the summer. Use of video motion-triggered recording minimizes storage needs, especially in areas with little activity.

Motion detection functionality on the security cameras enables zones to be created within a camera's view and motion sensed within the zone will trigger recording. For example, vehicles passing on the street will not trigger video recording because it is not within a camera's specified zone. Also, the district is respectful of neighbors' privacy, using the cameras' privacy-masking functionality to block out images of windows or yards.

Cameras Indoors and Outdoors

About a dozen vandal-proof network dome cameras are used at each elementary school and between 20 and 30 at each middle school. The cameras' VGA images provide views of restroom exits and other doorways to help identify who enters or exits at any door with an access reader. The Super Dynamic feature enables cameras to deal with sudden bright light as the door opens while maintaining image quality. The cameras are also used in kitchens and other interior locations.

Outdoors, Panasonic's WV-NW502, an H.264 camera, provides 1.3 megapixel images. This vandal-resistant fixed dome network camera had just been introduced to the market as the Kyrene project was being installed, and it quickly became the primary camera used for the exterior of campuses because of its megapixel image quality. The camera is also used in select indoor applications to watch gymnasiums or multi-purpose rooms that are in use on the weekends, and for larger interior areas such as long hallways. In each front office, the camera provides clear images of anyone coming in or out.

To capture license plates of any vehicles passing through driveways or drop-off/pickup areas, a box camera is used with a 15-55mm lens. Three or more box cameras are used at each elementary school and up to five at each middle school.

The video cameras have already demonstrated their value. For example, after one weekend a school found that a basketball hoop had been pulled down. The video showed kids hanging onto the rim until it broke. After vandalism in a middle school restroom, video showed the guilty students high-fiving each other as they exited. Video has also solved the theft of bicycles from bike racks, and cameras capture car accidents in the parking lot.

Video also helps with general maintenance. When a water main broke in front of a school, video showed how and when it happened.

The system was recently helpful during a serious crisis in which an active shooter appeared at a shopping mall near one of the schools. The school went into lockdown, which means no badge can open any door, and the video system enabled administrators to watch the school from the outside and inside until the danger passed. "We could see how teachers and students responded," said Mark Share, Kyrene School District's director of technology. "We saw that the staff was sitting near glass windows, so we called and asked them to move. Video increased the level of support we could provide to the school during the crisis."


I want to hear from you. Tell me how we can improve.